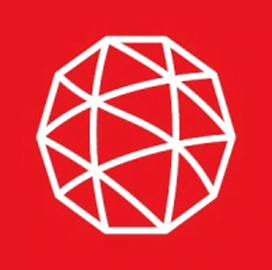 L3Harris
L3Harris Receives $496M Navy Contract to Enhance Jammer Low-Band Capability
L3Harris Technologies has received a $496M contract to advance the Navy's Next Generation Jammer Low Band capability. 
The Airborne Electronic Attack Program Office awarded the Engineering and Manufacturing Development deal to the Florida-based defense contractor to support the last stage of the design efforts and the production of eight operational prototype pods and four test pods, the Naval Air Systems Command said Friday. 
The pods will be used for various levels of testing and fleet employment, such as airworthiness, functionality and integration with and carriage on the EA-18G Growler host aircraft, according to NAVAIR. 
The AEA Program Office, which handles the service's product procurement, gave the contract vehicle to the company following the NGJ-LB going into the EMD acquisition stage, also known as Milestone B.
The technology is an external jamming pod that will help resolve emerging threats using the latest digital, software-based array innovation and will offer improved AEA capabilities to counter enemy air defense and ground communication networks.
James Geurts, assistant secretary for the Navy R&D and Acquisition, a past Potomac Officers Club event speaker and a 2020 Wash100 winner, said the teams behind the program were able to decrease development rik, inform technology realities and improve speed capabilities. 
"The efforts by all those involved enabled the Navy to move forward in a rapid manner to bring this new critical capability to bear for our warfighters, saving years in operational development," he said. 
A signatory of the MS B Acquisition Decision Memorandum Dec. 8, Geurts added that the program has addressed all the challenges that the transition efforts posed to the team.
Rear Adm. Shane Gahagan, program executive officer at the Tactical Aircraft Programs, said the low-jamming technology is the next stage of the electronic attack the service needs to advance the ongoing electronic warfare systems.  
"The increased jamming capability that NGJ-LB brings to the warfighter is critical to sustaining the future missions of the Navy and other services," he said.
Category: Contract Vehicles
Tags: Airborne Electronic Attack contract award Contract Vehicles EA-18G Growler host aircraft L3Harris Technologies Naval Air Systems Command Next Generation Jammer Low Band Shane Gahagan U.S. Navy