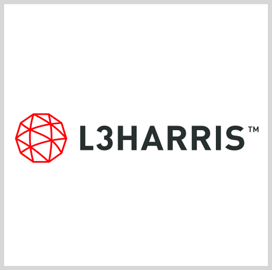 L3Harris Technologies
L3Harris to Build On-Orbit Prototype Demonstration for MDA's Hypersonic Sensor Constellation
L3Harris Technologies will build an on-orbit prototype demonstration for the Missile Defense Agency's Hypersonic and Ballistic Tracking Space Sensor, a space-based satellite constellation designed to track hypersonic weapons.
Under a $121M contract, L3Harris will help fill in a gap in the United States' missile defense architecture. Hypersonic weapons, which travel at speeds of Mach 5 and above, are too dim to be detected by existing infrared sensors based in geosynchronous orbit, C4ISRNET reported Thursday.
In late December 2020, Congress provided an additional $130M for the HBTSS under the fiscal 2021 appropriations bill. 
The legislation directed the MDA and the Space Development Agency to jointly develop and deploy the HBTSS architecture and constellation under a memorandum of agreement. 
The HBTSS sensors would be deployed closer to the earth compared to sensors in geosynchronous orbit. The MDA plans to deploy a constellation of dozens of satellites to achieve global coverage. 
L3Harris was one of the four companies chosen to develop a prototype payload design and signal-chain processing risk reduction demonstration for the HBTSS. The others were Northrop Grumman, Leidos and Raytheon.
C4ISRNET reported that in October 2020, the SDA awarded L3Harris and SpaceX contracts to each develop four satellites equipped with field-of-view overhead persistent sensors. 
SDA leaders said the satellites will work in tandem with HBTSS sensors to track hypersonic threats. The SDA's WFOV satellites would be the first to detect such weapons, later passing custody to the medium-field-of-view HBTSS satellites.
The WFOV satellites are set to be launched as early as September 2022, while the HBTSS prototypes are expected to be delivered in July 2023. 
Category: Future Trends
Tags: C4ISRNET constellation demonstration Future Trends HBTSS hypersonic L3Harris Leidos MDA Meissile Defense Agency Northrop Grumman Raytheon SDA Space Development Agency SpaceX