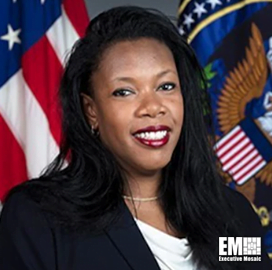 La'Naia Jones,
CIO,
CIA
La'Naia Jones Tapped as CIA Chief Information Officer
The Central Intelligence Agency has appointed La'Naia Jones, a former Potomac Officers Club speaker, as chief information officer. She most recently served as the deputy CIO of the National Security Agency.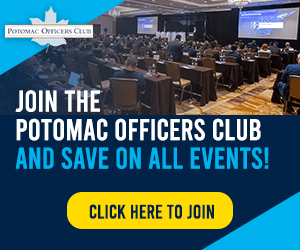 Jones will be responsible for monitoring the CIA's information technology systems and global communications network. She will succeed Juliane Gallina, who took a leadership position at the CIA's digital innovation directorate.
The new CIO is a veteran leader in the Intelligence Community. In addition to her former role as NSA deputy CIO, she was the acting CIO within the Office of the Director of National Intelligence, FedScoop reported Monday.
Jones' appointment comes as the IC continues to counter Russian disinformation efforts in Ukraine. On March 7, DNI Avril Haines appointed Adele Merritt as the CIO of the Intelligence Community, making her the first permanent CIO since Matthew Kozma.
Jennifer Ewbank, deputy director for digital innovation at the CIA, said in a LinkedIn post that Jones has the experience to help the agency improve its digital technologies and strengthen key partnerships to support national security missions.
Jones joined the CIA at a time when it was trying to keep pace with technological changes and improve its ability to detect cyber threats from foreign adversaries.
The new CIA chief information officer holds a master's degree in technology management from the University of Maryland University College and a bachelor's degree in mathematics and computer science from the University of Maryland Eastern Shore.
Category: Speaker News
Tags: Adele Merritt Avril Haines Central Intelligence Agency executive shift FedScoop Intelligence Community Jennifer Ewbank La'Naia Jones National Security Agency Speaker News