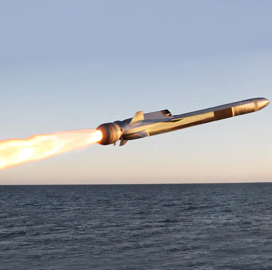 Foreign military sale
Latvia to Acquire $110M Worth of Naval Strike Missiles From US
The Latvian government has approved the purchase of anti-ship missiles worth around $110 million from the United States as part of the Baltic nation's efforts to enhance its shoreline defense capabilities.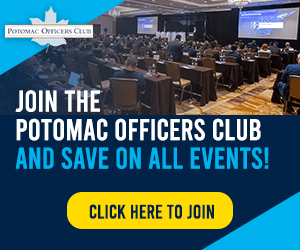 Latvia plans to buy the Naval Strike Missile, a system co-developed by Raytheon Technologies and the Norwegian company Kongsberg Defence & Aerospace. The NSM is a long-range precision strike weapon featuring a 500-pound class warhead, radar evasion capabilities and an effective range of over 100 nautical miles.
Latvia's defense ministry said the missiles are slated for delivery after 2025, Defense News reported.
Inara Murniece, Latvia's defense minister, said the NSM acquisition is part of the country's transition towards new and more powerful defense capabilities.
The decision was made after the U.S. Defense Security Cooperation Agency announced that the U.S. Department of State approved the NSM sale to Latvia.
The potential sale comes after the State Department approved a $524.2 million deal to sell M142 High-Mobility Artillery Rocket Systems and ancillary equipment to Morocco. Under the FMS deal announced in April, the Moroccan government will receive 18 HIMARS launchers and dozens of missiles, rocket pads, loaders, warheads and munitions, vehicles and data systems.
Category: Future Trends
Tags: anti-ship weapons Defense Security Cooperation Agency Department of State foreign military sale Future Trends Inara Murniece Latvia Naval Strike Missile Raytheon