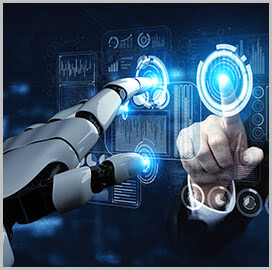 AI for military
Air Force Department CIO Says AI Essential to Staying Ahead of Adversaries
The Department of the Air Force's chief information officer said adopting artificial intelligence is essential to staying on top of advances in military technology and adversarial threats.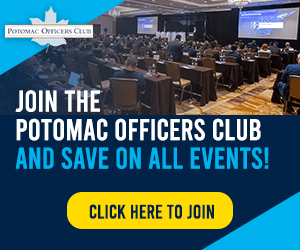 Speaking at an event hosted by Mitchell Institute for Aerospace Studies, 2022 Wash100 winner Lauren Knausenberger said current manual processes will put the U.S. military's kill chain at a disadvantage when it comes to speed. Knausenberger, who also spoke at the Potomac Officers Club's 2022 Air Force Summit on July 26, shared that the Air Force is investigating multiple uses for AI, some of which are undergoing laboratory testing while others are on the battlefield.
The Air Force uses AI for predictive maintenance, education, imagery and analysis. It is also a component of the Advanced Battle Management System, the service's contribution to the Joint All-Domain Command and Control concept, Defense News reported Thursday.
Knausenberger said during the event that Air Force Secretary Frank Kendall envisions AI to be part of all weapon platforms. The CIO said AI will be in the statement of work for future systems.
USAF started using AI in 2020 to control sensing and navigation aboard a U-2 Dragon Lady surveillance plane. The military branch has since experimented with the technology, with AFWERX establishing the Autonomy Prime program to learn how private-sector AI kits can be used in the military.
The Department of Defense ramped up AI spending from over $600 million in the fiscal year 2016 to $2.5 billion in FY 2021.
AI projects have also ramped up in fiscal 2021. Data from the Government Accountability Office revealed that over 600 programs were underway as of April 2021, with over 230 traced back to the Army and over 80 linked to the Air Force and Space Force.
Category: Future Trends
Tags: Advanced Battle Management System artificial intelligence automation Defense News Department of the Air Force Future Trends Joint All-Domain Command and Control Lauren Knausenberger