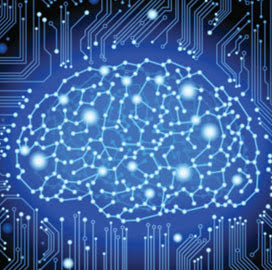 Lawmakers Introduce Bill for National AI Research Cloud
Lawmakers have introduced legislation that would direct the government's creation of a national cloud computing infrastructure for artificial intelligence research.
Sens. Rob Portman and Martin Heinrich introduced the National Cloud Computing Task Force Act, which would pool technical experts from the academe, industry and government to build and maintain the cloud, Nextgov reported. 
"With China focused on toppling the United States' leadership in AI, we need to redouble our efforts with a sustained commitment to the best and brightest by developing a national research cloud to ensure our technical researchers get the tools they need to succeed," Portman said
He added that the legislation would ensure that computer science-savvy Americans have an avenue to demonstrate their talents and pursue their ideas. 
According to Portman's website, the task force will develop a detailed roadmap for the development of a national cloud computer for AI research. The convened experts will in turn create a roadmap for how the United States can safely deploy, govern and sustain the cloud. 
Reps. Anthony Gonzales and Anna Eshoo are introducing the legislation's companion bill in the House of Representatives. 
In late 2019, the National Security Commission on Artificial Intelligence warned that foreign competitors could overtake the United States if it does not step up its investments in technological research and development.   
"This trend damages our ability to train the next generation and influences the direction of research toward more commercially applied problems. The government must help redirect this trend soon," NSCAI said in a congressional report. 
The NSCAI, a group of industry and government AI, is a congressionally mandated commission created to examine the roadblocks and opportunities in developing AI, according to the American Society of Mechanical Engineers. 
Category: Future Trends
Tags: artificial intelligence cloud computing Congress emerging technology Future Trends House Martin Heinrich National Cloud Computing Task Force Act National Security Commission Nextgov NSCAI Rob Portman Senate