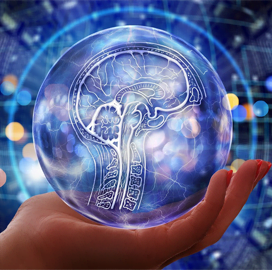 Artificial intelligence
Lawmakers Propose Plan for Equitable AI Development
Lawmakers have proposed a way by which the federal government can open up education and access to artificial intelligence resources. 
Rep. Will Hurd, a two-time Wash100 awardee, said AI technologies must be developed equitably and that education in the field must not be limited to elites.   
"Let's also make sure that whenever the federal government is doing research and has data, that that information is available for everybody to use so that you don't have to be a large business or corporation to take advantage of artificial intelligence and the data you need in order to do that," Hurd said. 
He added that the government might need to make tools like Pell Grants more accessible, allowing individuals to take up coding courses and training outside of traditional undergraduate programs. 
Rep. Jerry McNerney recommended creating national standards for data used to train AI algorithms to ensure the ethical development of the technology.
In 2019, the National Institute of Standards and Technology released a roadmap of how the government should approach ethical and technical AI standards.
"We need to have a test facility to test algorithms so that we can understand what bias is going into artificial intelligence," McNerney said. 
McNerney recently sponsored a bill aimed at providing AI resources across the federal government. Called AI in Government Act, the bill was passed in the House of Representatives in September.
The legislation would also establish a new center of excellence under the General Services Administration focused on helping federal agencies adopt AI technologies. 
Category: Popular Voices
Tags: AI in Government Act artificial intelligence Center of Excellence education General Services Administration Jerry McNerney National Institute of Standards and Technology Nextgov Pell Grants Popular Voices Research and Development U.S. Congress Wash100 Will Hurd