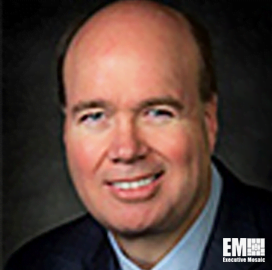 Lawrence Kellner
Board Chairman
Boeing
Lawrence Kellner, Chairman of the Board at Boeing
Lawrence Kellner has been serving as a member of Boeing's board of directors since 2011 and as non-executive chairman of the board since December 2019.
According to Boeing, Kellner's appointment as non-executive chairman was part of a leadership shake-up aimed at improving transparency and communication with regulators and customers.
Boeing said Kellner brought with him a deep understanding of strategic planning, customer requirements and operational management in the airline industry.
Kellner is currently the chair of Boeing's governance, organization and nominating committee and is a member of the company's aerospace safety committee.
Boeing established the aerospace safety committee in August 2019 and made it responsible for ensuring the safe design, development, manufacture, production, operation, maintenance and delivery of the company's aerospace products and services.
Kellner previously served as the CEO of Continental Airlines, a global airline that prides itself in having strong training programs and strong coordination among pilots, civil aviation authorities and other internal and external stakeholders.
He also has detailed knowledge in finance and accounting from his tenure as chief financial officer at Continental Airlines and American Savings Bank, according to Boeing.
He has expertise in corporate governance from his service as lead director of Marriott, as former chairman of Sabre and his membership on the boards of other Fortune 500 companies, Boeing said.
Since 2010, Kellner has been serving as the president of private equity firm Emerald Greek Group.
Category: Executive Profiles
Tags: board of directors Boeing Continental Airlines defense Emerald Creek Group Executive Profiles Lawrence Kellner Sabre