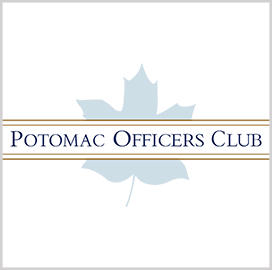 Leadership Post-Pandemic: Adjusting to the New Normal
The ability to handle a crisis comes with a leader's job description. The coronavirus pandemic, as unprecedented as it is, serves as a reminder for executives to be ready for anything. As the pandemic brings rise to various changes on how businesses operate, these changes also drive innovation on how executives guide and manage their companies.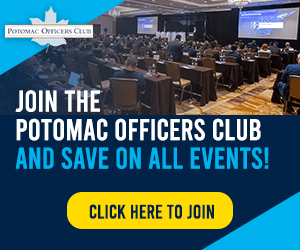 With the outbreak comes new opportunities for growth, and new challenges for businesses to overcome. In this article, the Potomac Officers Club aims to provide insights that could help leaders adjust to the new normal and maintain stability amid uncertain times.
Welcome whatever positives may arise
Lockdowns and social limitations resulting from the pandemic may open the door to a range of difficulties such as a lack of face-to-face interactions with clients, a slowdown in business and having to manage a complete shift in operations.
That being said, the unprecedented rise of telework due to COVID-19 may also bring positive changes to a company. Once a secure network infrastructure for telework and stable remote work protocols have been established, leaders should take the time to examine how employees working from home can help them invite progress in some areas.
Having the majority of one's employee base working from home creates a cultural shift that may allow a company to streamline savings and hiring initiatives. The benefits of telework can most notably be found in companies that have adopted the practice before its necessity this year.
Reduce liabilities while enhancing assets
According to Susan Millerick, director of communications at Aetna, telework has allowed her company to save around 15 percent to 25 percent in real estate, office maintenance and related costs.
Aetna is a managed care company that has used telework as a retention tool for some 20 years. Even before the pandemic, around one-third of the company's employees had engaged in telework, which is integrated into human resource policies and practices.
Lorin Thomas-Tavel, chief operating officer at Kaplan Test Prep, said remote work has allowed her company to evolve its program offerings and workforce. Kaplan has established a remote hiring initiative that takes in employees such as teachers, tutors, sales and business development specialists.
Telework has expanded Kaplan's talent pool, opening positions for tentative employees regardless of geographic location, Thomas-Tavel added. Remote work also contributed to a boost in employee retention and productivity, all while reducing training and technology costs. "The effective use of technology is critical, as technology platforms, channels and tools serve as the underpinning for enabling these connections," she said.
Reduced operational costs and an expanded talent pool are just few of the benefits working amid the COVID-19 pandemic could bring. In a time of uncertainty, leaders should take advantage of whatever opportunities arise, no matter how small they may be. Even if benefits such as new sources of revenue or new resource pools are not enough to cover for the negative effects of the pandemic, thinking outside the box may still help mitigate loss and provide stability for a business.
Secure the telework infrastructure
The rise of telework has made it easy for executives to encounter the pitfall of enacting unproductive micromanaging practices. Without the convenience of seeing employees in person, managers often wonder whether their workers are using their office time on their duties, and not on easy distractions around the house.
One aspect that determines a company's success amid the pandemic is how it establishes operational procedures and policies that promote discipline, trust and communication. According to chief information security officers from a range of agencies, cyber preparedness is a key factor in the balance between efficient monitoring and unnecessary micromanaging.
How remote work can help
Venice Goodwine, CISO at the Department of Agriculture, said streamlined network capacity and virtual private network access help the USDA operate in a remote setting. Speaking at a Splunk Cloud Summit, Goodwine noted that she manages over 100K employees who access agency data remotely. Without a stable cyber architecture, USDA's daily operations would fall apart.
During the same summit, Department of Veterans Affairs CISO Paul Cunningham added that he and his team focused on employees' data habits and whether personnel within the VA have sufficient training to practice telework. David Bottom, chief information officer at the Securities and Exchange Commission, noted that his agency's shift to 100 percent remote work was made easy by observing proper cyber hygiene and implementing policy changes.
Bottom said he wants to make sure patches are updated and cybersecurity processes are in place for SEC's networks. Goodwine, Cunningham and Bottom are among the many government officials who assert that a well-maintained cybersecurity infrastructure helps enhance trust and communication between management and employees. Adopting the same practices in the private sector could prove to be the factor that promotes a consistent workplace balance.
Mental health can make a change
Protocols for ensuring discipline are helpful tools to maintain work stability during the new normal. However, these structures fall apart when leaders fail to consider the human resource factor of their work environment. Employee mental health remains a key component in establishing a productive workforce. To this end, the Centers for Disease Control and Prevention has released a series of guidelines that can help people manage their mental health and reduce stress amid the pandemic.
Leaders may find the CDC's guide on how employees can cope with job stress and build resilience to be particularly helpful. According to the CDC, work-related stress could contribute to employees feeling overwhelmed, lacking motivation and having trouble concentrating. Stress can be exacerbated by factors such as a sudden workload shift, a lack of access to equipment needed to perform duties and adapting to a different workspace or work schedule. Executives would do well to consider enacting policies that reduce these factors to remove unnecessary strain on employees.
If an employee's duties do not permit them to work remotely, the CDC also recommends management to emphasize their efforts to reduce concerns over being exposed to COVID-19 while at work. Employers could also provide a range of resources such as diagnostic tools, research portals and government organizations that address mental health issues.
During times of crisis, employees and clients turn to their leaders for guidance. The POC hopes that through a positive mindset, a secure operational infrastructure and a supportive environment, businesses can maintain a sense of security and stability amid the new normal.