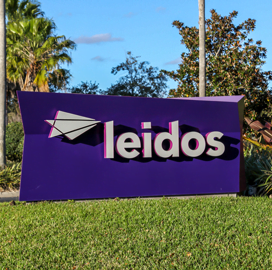 Lunar Terrain Vehicle
Leidos Announces Lunar Rover Promotional Partnership With NASCAR
Leidos and its wholly owned subsidiary Dynetics have entered a promotional partnership with NASCAR in support of a lunar vehicle development effort. The collaboration was announced at the Space Symposium, during which Leidos also unveiled the Lunar Terrain Vehicle's design and technology.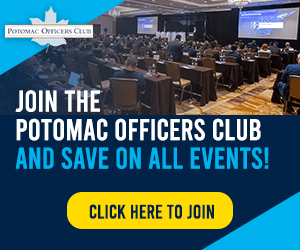 Leidos CEO Roger Krone, a 4×24 member and a 2023 Wash100 winner, said the collaboration aims to pave the way for human space exploration and encourage future engineers, scientists and innovators to achieve their goals.
The rover is designed to accommodate male and female astronauts with different body shapes and sizes, Leidos said.
In an interview with Payload, Jonathan Pettus, senior vice president of aerospace, defense and civil operations at Dynetics, said race car experts at NASCAR could offer Leidos and Dynetics their expertise in fast and agile maintenance at pit stops and learnings from the challenges they face that are similar to some issues at NASA related to sustainability, diversity and inclusion.
Pettus described the partnership with NASCAR as "a real opportunity," noting that the company is a master at branding and attracts sponsors.
The lunar vehicle, which has the Leidos and Nascar logos on it, will be presented during the NASCAR race at the Talladega Superspeedway in Alabama on Sunday.
Category: Member News
Tags: Dynetics Jonathan Pettus Leidos lunar terrain vehicle Member News NASCAR Roger Krone