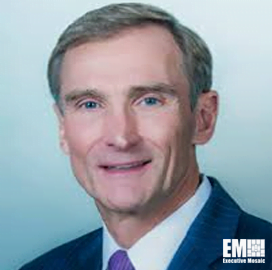 Roger Krone
CEO
Leidos
Leidos' Roger Krone Earns Membership at National Academy of Engineering
Leidos CEO Roger Krone, a Potomac Officers Club member and eight-time Wash100 winner, has been elected to the National Academy of Engineering.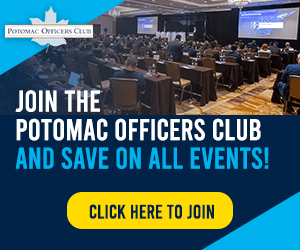 The NAE is a nonprofit non-governmental organization that operates national interest programs and recognizes the achievements of engineers. The organization is part of the National Academies of Sciences, Engineering and Medicine.
"As an engineer at heart, it's humbling to be recognized alongside the greatest names in our field. I thank the Academy members for their trust and recognition," Krone said.
Krone was inducted into the NAE for his technical leadership in industry engineering and advances in aerospace and information technology programs, Leidos said.
NAE candidates are selected for contributions to engineering research, education, practice, education or literature or for their pioneering of new technologies in the field.
Bob Shapard, lead director of Leidos' board of directors, said Krone inspires teams to develop technological innovations.
Executive Mosaic, POC's parent company, inducted Krone into the 2021 edition of Wash100 for his pursuit of major acquisitions and competitive contracts.
Krone was credited for integrating Dynetics and L3Harris Technologies into the foundation of Leidos, helping secure large contracts through the offering of the acquired companies' security detection and automation solutions.
Before joining Leidos in July 2014, Krone was president of network and space systems at Boeing. In 1992, he joined McDonnell Douglas, where his career included stints as director of financial planning, vice president and treasurer.
Krone also had a 14-year career at General Dynamics, holding positions in program management, engineering and finance.
He earned a bachelor's degree in aerospace engineering from the Georgia Institute of Technology, a master's degree in aerospace engineering from the University of Texas at Arlington and a master of business administration from the Harvard Graduate School of Business.
Category: Member News
Tags: Boeing Dynetics Executive Mosaic General Dynamics information technology L3Harris Technologies Leidos Member News NAE National Academy of Engineering Roger Krone Wash100