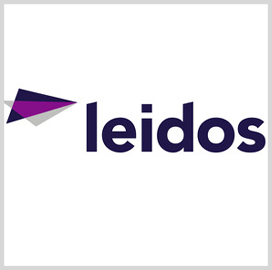 Leidos to Advance Army's UASGCS-V4 With $53M Contract
Leidos has landed a $53M contract from the General Services Administration to upgrade the Army's Unmanned Aircraft System Ground Control Station – Version 4. 
The contract is a single-award, cost-plus-fixed-fee deal with a one-year base performance period and three one-year options, Leidos announced Thursday. 
"We look forward to supporting the U.S. Army's UASGCS-V4 through this next-generation software solution," said Michael Hile, manager of Leidos' airborne solutions division.
The UASGCS-V4 was designed to serve as an enabling technology for reduced restrictions for flight in the national airspace, according to a past CyberSecJobs post. 
Work will primarily be completed in Huntsville, Alabama. 
Under the terms of the contract, Leidos will provide engineering and software development services. 
The company will also install the design on the Universal Ground Control Station, in addition to conducting system qualification, certification and operational testing for multiple UAS platforms. 
In a statement, Leidos said it aims to provide the Department of Defense with a simplified, efficient and integrated system that makes training easier for warfighting commanders. 
Leidos added that it wants to maximize the efficiency of existing UAS and the Army's other commercially-available software. 
"This solution is essential for unmanned aircraft ground control station operators to see where they need to go, locate enemies and execute their mission," Leidos said.
Leidos is a Reston, Virginia-based scientific research company that specializes in aviation, information technology and biomedical research.  
According to its LinkedIn profile, the company also specializes in defense, intelligence, health systems, enterprise IT, cyber and systems integration. 
Category: Future Trends
Tags: Alabama Future Trends General Services Administration GSA Huntsville Leidos Michael Hile Reston software U.S. Army UASGCS-V4 Unmanned Aircraft System Ground Control Virginia