Leigh Method
Deputy Assistant
Secretary, DoD
Leigh Method, Deputy Assistant Secretary of Defense for Logistics
Leigh Method, as the Department of Defense's deputy assistant secretary for logistics, is the principal adviser to the assistant secretary for sustainment.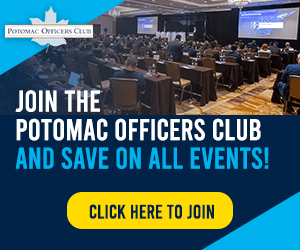 Her responsibilities include the department's logistics strategy and policy, supply, storage and distribution, property and equipment, transportation and program support. 
As part of her duties, she oversees $100B in inventory and inventory management practices and $2B in airlift and transportation programs. Method also oversees operational contract support, non-tactical vehicles, equipment and materiel policies. 
Before taking on the role in April 2020, she was the deputy director of logistics, installations and force protection for Headquarters Air Mobility Command at Scott Air Force Base, Illinois. 
Her responsibilities in the said role covered the Mobility Air Forces, which handles policy, guidance, training and resources in support of over 49K total-force logistics, civil engineering and force protection personnel.
She also served as the senior adviser for sustainment and deputy director of the F-35 Integration Office at the Air Force headquarters in Arlington, Virginia.
As an adviser, she helped consolidate oversight, improve communications and establish F-35 priorities in support of an aircraft program with over 1.7K units.
She assisted the director in leading a staff of 24 personnel who worked on integrating activities across air staff directorates, the Office of the Secretary of Defense, international partners, the Navy, Marine Corps, major commands and the Joint Program Office.
Method spent nearly nine years in the Air Force, having served as the commander of the service's 76th Commodities Maintenance Group and division chief of its program integration division. 
She earned a master's degree in national security and strategic studies from the Naval War College, a master's degree in transportation and logistics management from the U.S. Air Force Institute of Technology and a bachelor's degree in personnel administration from Michigan State University.  
Category: Executive Profiles
Tags: Department of Defense Deputy Assistant Secretary of Defense for Logistics Executive Profiles F-35 Joint Program Office Leigh Method LinkedIn logistics Marine Corps Michigan State University Naval War College Navy Office of Assistant Secretary of Defense for Sustainment Office of the Secretary of Defense U.S. Air Force U.S. Air Force Institute of Technology