Lewis Shepherd
Senior Director
VMWare
Lewis Shepherd, VMWare's Senior Director for Research & Emerging Technologies Strategy
Lewis Shepherd, a Potomac Officers Club member, serves as senior director for research and emerging technologies strategy at VMWare, a role he has held since May 2018.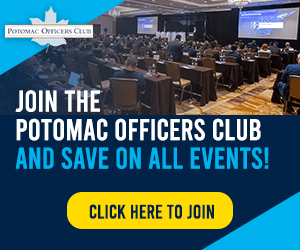 He leads the unit consisting of academicians, scientists, engineers and software developers that conduct research in various technologies, including 5G networks, quantum computing and cryptography, machine learning, artificial intelligence, blockchain science and applications, adaptive security and data analytics. 
During his tenure, the company received the Federal Risk and Authorization Management Program moderate authorization for its Workspace One Access. 
The platform, together with the organization's other product, named the Workspace One Unified Endpoint Management, enables public sector clients to speed up their use of software-as-a-service solutions for secured and affordable cloud-based IT.
Along with its baseline of 325 controls, the FedRAMP authorization lets users from the government and other regulated industries to manage controlled unclassified information, including personally identifiable information and covered defense information.
Shepherd currently serves as a special government employee in the Pentagon's Strategic Capabilities Office and holds Top Secret/Sensitive Compartmentalized Information clearance. Since August 2017, he has assisted in the development of the latest strategies to address complex issues related to national security. 
Previously, he spent seven years at Microsoft, taking on the role of director and chief technology officer at the Microsoft Institute for Advanced Technology in Governments, a worldwide practice offering R&D innovations for enterprise-scale mission problems. 
In the said position, he headed a team working on various projects in AI, big data, cloud computing, cyber defense and holographic computing. SpaceX, Goldman Sachs and several hedge funds are among the clients. 
Early in his career, Shepherd was involved in Silicon Valley in government, technology and research. 
An adjunct professor at George Mason University, he earned his bachelor's degree in government/foreign affairs from the University of Virginia and his master's degree in political science from Stanford University.
Category: Executive Profiles
Tags: 5G Defense Intelligence Agency Department of Defense Executive Profiles Lewis Shepherd LinkedIn Microsoft Research and Development Stanford University VMware