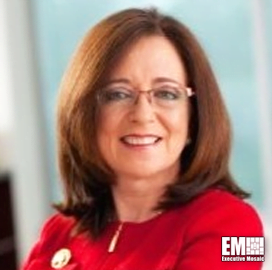 Lisa Wolford
President, CEO
Constellation West
Lisa Wolford, President and CEO of Constellation West
Lisa Wolford is the president and chief executive officer officer of Constellation West, a service-disabled veteran-owned, women-owned, small disadvantaged business, which she founded in 1997.
She started Constellation West with a primary focus on providing information technology solutions to clients in the commercial marketplace, including Ameritrade, Blue Cross, Commercial Federal, First Data Resources, Honeywell, Raytheon and Union Pacific Railroad.
Under Wolford's leadership, the company eventually branched out to serve federal clients, such as the Centers for Medicare and Medicaid Services, the Department of Veterans Affairs, U.S. Strategic Command and the Air Force Weather Agency.
Today, all of Constellation West's business engagements are with federal customers, according to Wolford's company profile.
Her LinkedIn profile shows that prior to founding the small business, Wolford spent three years as a client server software architect for First Data, a financial services company that now operates as part of Fiserv.
While at First Data, she designed enterprise software and databases and helped develop a system to allow debit card holders to set preferences.
She began working for the private sector after serving four years with the Marine Corps, where she was discharged as a corporal. During her career with the service branch, she worked as a field radio operator, a unit diary clerk and an assistant unit diary chief.
Wolford completed her bachelor's degree in business administration from the University of Nebraska at Omaha with a triple specialization in management information systems, accounting and Japanese strategic information systems.
Category: Executive Profiles
Tags: Constellation West Executive Profiles First Data LinkedIn Lisa Wolford Marine Corps women-owned small business leadership