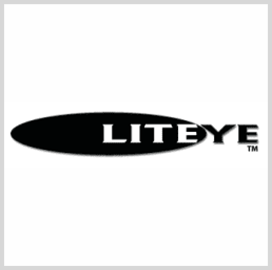 Liteye, Citadel Partner on New Counter-UAS System
Drone technology developers Liteye Systems and Citadel Defense have partnered to develop countermeasures against unmanned aerial systems.
In a press release, Liteye said it combined its anti-UAS solutions with Citadel's artificial intelligence and machine learning technologies. The result is a system armed with on-the-move total defenses, several layers of detection and positive identification capabilities, Liteye said Tuesday.
Citadel CEO Chris Williams said the collaboration has allowed the creation of the most effective offerings in the industry. The new system offers unrivaled effectiveness against both radio frequency-controlled and silent flight UAS, Liteye CEO Ken Geyer added.
Category: Partnerships and Executive Moves
Tags: Anti UAS Defense System artificial intelligence Chris Williams Citadel Defense Counter Unmanned Aerial Systems Ken Geyer Liteye Systems machine learning partnership Partnerships and Executive Moves