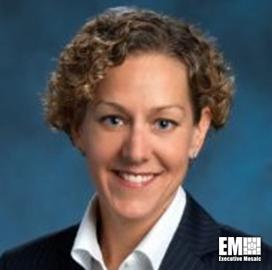 Liz Porter
Acting President
Leidos Health Group
Liz Porter, Acting President for Health Group at Leidos
Liz Porter serves as the acting president for the health group at Leidos, a role she has held since February 2020. 
She has been with the company for nearly four years and her current role involves overseeing the group tasked to provide health-related services in IT, population hygiene risk and case management, analytics and life sciences, and public well-being, the company said. 
Previously, Porter served as senior vice president and operation manager for the company's federal energy & environment.  The business unit that offers environmental engineering, energy, environment and science services to government customers such as the Nuclear Regulatory Commission, the Environmental Protection Agency and the Department of Energy. 
Before joining Leidos, she spent almost 13 years at Lockheed Martin. Her last role at the company was program director for the global service management operations program, where she managed multiple task orders connected to the Defense Information System Agency's programs. The DISA networks enable branches and agencies of the Department of Defense to have secure and dedicated communications. 
Porter also served as the company's director of energy initiatives, corporate engineering and technology. She led the business segment in designing and implementing energy campaign strategies meant to sustain and expand the company's energy operations.  
During her tenure at Lockheed Martin, she received the U.S. clean energy education and empowerment initiative award for corporate implementation from the DOE, MIT Energy Initiative, Texas A&M Energy Institute and Stanford's Precourt Institute for Energy. 
Porter earned her bachelor's degree in electrical engineering from Villanova University and her master's degree in business administration from the University of Colorado.
Category: Executive Profiles
Tags: Department of Defense Department of Energy DISA Elizabeth Porter Environmental Protection Agency Executive Profiles health analytics health information technology Leidos Liz Porter Lockheed Martin Nuclear Regulatory Commission University of Colorado Villanova University