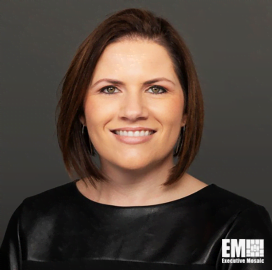 Liz Seaborne
VP, Contracts Director,
DSG, SAIC
Liz Seaborne, SAIC's VP, Contracts Director for Defense Systems Group
Liz Seaborne, a Potomac Officers Club member, serves as SAIC's vice president and contracts director for the defense systems group, a role she has held since December 2017.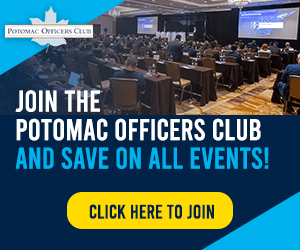 She oversees the $3B unit's contract activities in various agencies and services, including the Army, Navy and Marine Corps, Defense Logistics Agency and overseas customers, her LinkedIn profile said. 
In addition, Seaborne is the contracts lead and management of complex contractual issues and offer guidance and leadership to cross-functional business team members. 
She also leads in the identification, development and deployment of a wide range of contract formation, negotiation and administration policies and processes, including the day-to-day supervision of more than 40 contract professionals.
Moreover, Seaborne helps in areas of procurement processes such as proposal analysis and compliance reviews, evaluation of Federal Acquisition Regulation and Defense FAR terms evaluation, pricing strategy, risk identification and mitigation and teaming agreements. 
Prior to the role, she spent almost seven years as vice president and contracts director for the Navy and Marine Corps customer group, handling the $1B group's transactions and directing 37 contract support professionals with different responsibilities. 
Previously, Seaborne served for nine months as east coast contracts lead and deputy contracts director, in charge of six operations with yearly earnings of over $1B.
From October 2009 to April 2013, she held the position of operations contracts manager for the command, control, communications, computers and IT business segment, managing four individual groups within a $100M operation with over 400 employees. 
Earlier, Seaborne was a contracts and subcontracts manager for two years for the C4IT business unit, where she assisted special projects and served as the contracts lead for several strategic proposal initiatives.
She began her career at SAIC serving as a contracts representative from December 2002 to September 2005. She was promoted to senior contracts representative for operational intelligence solutions and integrated security and system solutions business units.
Seaborne also worked as a contracts specialist at Advanced Management Technology and a contract associate at Orbital Sciences.
She earned her bachelor's and master's degrees in business administration from the University of Maryland University College and from The Citadel Graduate College, the Military College of South Carolina.
Category: Executive Profiles
Tags: contract support Defense Systems Group Executive Profiles LinkedIn Liz Seaborne SAIC US Army US Navy