Contract award
LMI, Morse Corp. Secure $241M JAIC Program Support Contract
The Department of Defense has awarded Logistics Management Institute and Morse Corp. a $241 million basic ordering agreement to support the Joint Artificial Intelligence Center's Data Readiness AI Development program. The program is designed to scale AI across the Pentagon.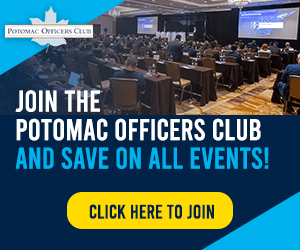 According to Kristen Cheman, vice president of digital and analytics solutions at LMI and a Potomac Officers Club member, the nonprofit organization has a longstanding partnership with the AI software industry and will use it to support the JAIC. The organization will also deploy its team of data engineers, scientists and developers, as well as use its partnerships within the LMI Research Institute, to back the Pentagon's efforts, C4ISRNET reported Thursday.
Christian Borden, chief engineer for JAIC programs at Morse, said the company's work with the DOD component will ensure that AI will be a viable solution for national security purposes. He shared that quality data and agile data systems will allow the organization to develop AI at a rapid pace and get the most out of the emerging technology.
According to a notice posted on SAM .gov, nearly 400 queries were submitted in response to an earlier draft request for proposals, and the department also received numerous proposals for the contract.
The Data Readiness AI Development initiative covers the entire AI data preparation lifecycle, from data ingestion to the process before AI model training starts. Work under the contract is expected to take five years, according to a work statement unveiled in 2021.
LMI, which has been in operation since 1961, offers digital and analytic solutions, logistics and management advisory services to defense, health, civilian and national security clients. It is headquartered in Tysons, Virginia.
Morse Corp. delivers test and evaluation, AI, advanced analytics and software and hardware support services in support of national security organizations. It is headquartered in Cambridge, Massachusetts.
Category: Future Trends
Tags: artificial intelligence C4ISRNET Christian Borden contract award Data Readiness Artificial Intelligence Development Department of Defense Future Trends Joint Artificial Intelligence Center Kristen Cheman Logistics Management Institute Morse Corp.