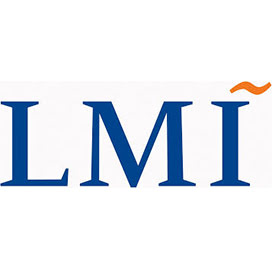 LMI Promotes Digital Services, Analytics Executives
Management consulting company LMI has promoted two of its executives effective June 1. 
Karen Britton has been named as chief digital officer and vice president of marketing and communications, which puts her in charge of LMI's external communications efforts, particularly on expanding the company's digital presence. Previously, Britton served as deputy chief information officer and CIO of the Executive Office of the President during the Obama administration, LMI said. 
Britton's role at the White House was critical for enabling cloud computing strategy, agile software development methodologies and open-source approaches to help deliver Obama's agenda across the country. She also rendered services for the Navy, where she retired as deputy CIO of the Naval Sea Systems Command. In the said role, she managed the command's information technology planning, policy and budget. Additionally, Britton served as project engineer for SSN-688 class submarines, assistant acquisition program manager in the USS Virginia Class Program Office and general engineer with the submarine maintenance engineering, planning, and procurement activity at Portsmouth Naval Shipyard.
LMI also tapped Josh Wilson, also a POC member, as the new vice president of its newly established digital and analytic solutions segment, which covers advanced analytics and artificial intelligence, data and enterprise operations and digital solutions. 
Prior to assuming his new position, Wilson led LMI's advanced analytics team in promoting an analytics-driven innovation across its customer base for improved citizen services, enhanced performance and the development of organic capabilities. Wilson also spent two years at Deloitte, where he was involved in the company's analytics-driven business model transformation and strategic planning engagements. He is also an Army veteran who completed two overseas tours focused on infrastructure reconstruction efforts in Iraq. 
Category: Partnerships and Executive Moves
Tags: advanced analytics artificial intelligence Brian Fitzpatrick Deloitte Josh Wilson Karen Britton LMI machine learning Partnerships and Executive Moves U.S. Army U.S. Navy