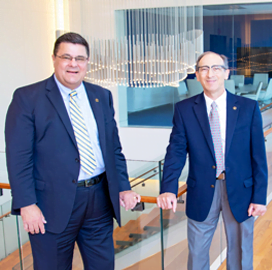 Steven Holland
and Alex Barenblitt
LMI's Steven Holland, Alex Barenblitt Assume NPMA Leadership Positions
Steven Holland and Alex Barenblitt have joined the National Property Management Association as national director for legislative affairs and chairman for Council of Fellows, respectively.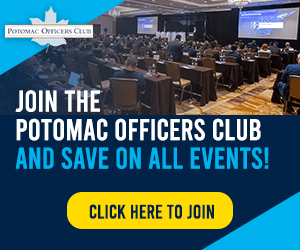 NPMA nonprofit, membership organization for personal property and fixed-asset professionals is committed to building leadership through training, certification programs and educational opportunities.
In the role, Holland will advise the executive board on legislative, statutory, regulatory and policy-related activities that influence the management of government personal property within federal agencies and the private sector, including contractors, as well as medical and academic environments, LMI said Wednesday.
Barenblitt is head of NPMA's council, considered as the most distinguished body of practitioners. He is a former NPMA chapter president, joining the council as a consulting fellow in 2014. 
Holland and Barenblitt, as NPMA-certified professional property managers, represent over six decades of experience dealing with government personal property management issues and concerns.
Government personal property includes equipment mobile devices, motor vehicles, internal software, operating materials and supplies, test equipment and other assets, as well as inventories such as the Strategic National Stockpile parts.
"You will not find … more passionate and innovative problem solvers in the arena of government property management than Steve and Alex," said Stu Jones, director for LMI's supply chain management practice and a Potomac Officers Club member. "They are outstanding consultants to LMI's customers and generous thought leaders eager to collaborate and advance best practices."
Holland and Barenblitt are regular contributors to the property management professions via NPMA presentations and publications.
In particular, they collaborated with LMI colleagues Susan Morrill and Sabrina Nguyen to write the cover story for the August 2020 edition of NPMA's magazine, The Property Professional.
Morrill, Holland and Barenblitt also co-authored an article titled, "Federal Facilities Warehouses and Government Property Storage: Everything is Connected!" that earned top honors at the 2020 NPMA Conference Proceedings in July.
Category: Member News
Tags: Alex Barenblitt LMI Member News National Property Management Association NPMA Steven Holland Stuart Jones