Additive manufacturing
Lockheed, Sintavia to Expand 3D Printing Research
Lockheed Martin has partnered with advanced propulsion system provider Sintavia to expand research into metal additive manufacturing opportunities as an alternative to castings and forgings.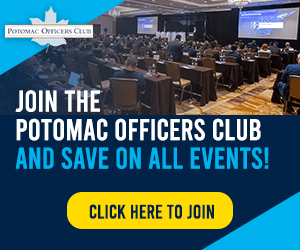 As part of the collaborative effort, the two companies will explore additional 3D printing technology areas, including laser power bed fusion, electron beam-directed energy deposition and friction stir additive manufacturing. The partnership builds on the White House's "AM Forward" initiative, which aims to strengthen the U.S. supply chain through 3D printing.
Additive manufacturing, also known as 3D printing, is envisioned as a technique that could improve the effectiveness of existing casting and forging supply chains and provide parts with a higher degree of detail, Lockheed Martin said Wednesday.
David Tatro, vice president of operations process transformation at Lockheed, said the collaboration with Sintavia demonstrates the company's dedication to reducing operating costs and strengthening the country's supply chains. Brian Neff, founder and CEO of Sintavia, shared that the two companies are committed to improving the defense industrial supply base's agility and competitiveness.
President Joe Biden has had high praises for 3D printing technology. During a factory tour in Ohio in May, Biden said 3D printing could help the U.S. mitigate the effects of inflation, support the return of factory jobs and allow companies to manufacture components locally.
Manufacturers have also expressed interest in 3D printing. GE Aviation, Siemens Energy and Raytheon Technologies previously committed to sourcing their 3D printing needs from small- and medium-sized businesses.
Lockheed Martin manufactures and provides aircraft platforms and directed energy and joint all-domain operations products and solutions. Sintavia uses 3D printing to manufacture propulsion and thermodynamics systems for clients in the aerospace and defense sectors.
Category: Future Trends
Tags: 3D printing additive manufacturing Brian Neff David Tatro Future Trends Joe Biden Lockheed Martin partnership Sintavia