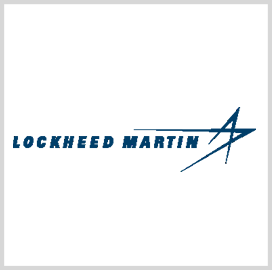 Lockheed Martin
Lockheed Announces New ISR Satellites Based on LM 400 Bus
Lockheed Martin has announced a new line of satellites designed to provide the military with intelligence, surveillance, reconnaissance and target acquisition capabilities.
The satellites, based on the LM 400 mid-size bus, will allow warfighters to track moving targets at long ranges and can be rapidly deployed in contested environments, Lockheed said Tuesday.
Rick Ambrose, executive vice president of Lockheed's space business, said the company took advantage of digital engineering and manufacturing in the design of the new line of satellites.
"Our LM 400 is a highly adaptable, mid-sized satellite and yet can be produced at scale in a rapid and cost-effective manner," said Ambrose, a member of the Potomac Officers Club and a six-time Wash100 winner.
Lockheed claimed that the new tactical satellites offer interoperability through open standards; adaptability through software-defined capabilities; increased capacity for payloads; and improved autonomy, survivability and combat readiness.
The company expects the new technology to play a key role in Joint All-Domain Command and Control, which is the Department of Defense's concept of connecting the sensors used by all of the military services.
The services traditionally developed their own tactical networks that were incompatible with those of the other services, the Congressional Research Service noted in a March report.
Lockheed added that its new Gateway Center satellite manufacturing facility in Jefferson County, Colorado, will support accelerated production.
The company invested $350 million in the construction of the 266,000 square-foot Gateway Center, which it described as the most advanced manufacturing facility it has built to date.
Category: Member News
Tags: Congressional Research Service Gateway Center ISR JAD2C LM 400 Member News Rick Ambrose satellite space target acquisition Wash100