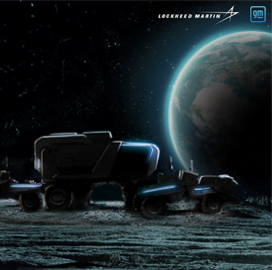 Lunar rover
Lockheed, General Motors to Build Lunar Rovers for NASA's Artemis Program
Lockheed Martin is partnering with General Motors to develop next-generation lunar rovers to help astronauts traverse the Moon.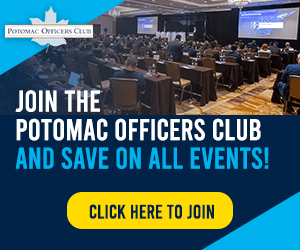 The lunar terrain vehicle is one of many types of surface mobility vehicles to be used for NASA's Artemis program, which is aimed at landing the first woman and person of color on the Moon by 2024.
Astronauts aboard the LTVs are expected to be able to explore the lunar surface farther than ever before and exceed the 4.7 miles covered by previous Apollo rovers, Lockheed said Wednesday.
The vehicles are also hoped to support astronauts' journey to the Moon's south pole, which has not yet been explored.
Rick Ambrose of Lockheed Martin Space, a Potomac Officers Club member and 2021 Wash100 winner, said the next-generation rovers dramatically extend the range of astronauts performing high-priority science investigations on the Moon.
Lockheed and GM will combine their expertise and leverage prior experience working with NASA on various spacecraft projects.
Lockheed has over 50 years of partnership experience with the space agency. The aerospace company is the prime contractor tasked with building the Orion spaceship, which is designed with life support, navigation, communications and radiation shielding to facilitate deeper space explorations.
The existing contract calls for the delivery of up to 12 Orion spaceships. The first spacecraft to be delivered under the contract is called Artemis III.
GM has also worked with NASA in the past. The vehicle manufacturer was involved in testing and integrating the inertial guidance and navigation systems for the entire Apollo Moon program.
In addition, the company developed the chassis and wheels for the electric lunar roving vehicle that was deployed for Apollo 15 through 17.
Category: Member News
Tags: Apollo program Artemis Program General Motors Lockheed Martin lunar rover lunar terrain vehicle Member News NASA Rick Ambrose