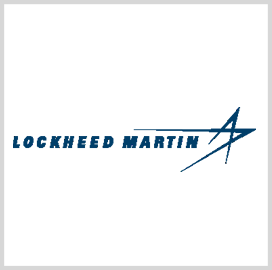 Lockheed Martin
Lockheed Martin Inks RS1 Rocket Launch Deal With ABL Space Systems
Lockheed Martin has signed a long-term rocket launch deal with ABL Space Systems.
The aerospace company wants to book up to 58 rocket launches with ABL's RS1 rocket through 2029, with the goal of accelerating payload technologies into orbit.
The first 26 launches are scheduled for the next five years. Thirty-two additional launches are expected to be carried out through 2029, Lockheed said Monday.
RS1 launches could take place in various locations such as the Vandenberg Space Force Base, Cape Canaveral Space Force Station and in the United Kingdom.
Rick Ambrose, executive vice president at Lockheed Martin Space, welcomed the partnership with ABL Space Systems.
According to Ambrose, a Potomac Officers Club member and 2021 Wash100 winner, having assured access to space will enable Lockheed to demonstrate the payload technologies that it is developing to meet its customers' future mission needs.
Currently, the company is working on payload technologies for applications such as earth observation, global ubiquitous communications and climate monitoring.
In a statement, Harry O'Hanley, chief executive and co-founder of ABL Space Systems, said he looks forward to supporting Lockheed's upcoming launches.
"We designed RS1 with flexibility in mind. We can serve a wide array of missions from many different launch sites using RS1's large payload capacity and deployable ground systems," O'Hanley said.
The RS1 rocket is currently under development with funding from the U.S. Space Force. It is capable of lifting up to 2,976 lbs to low Earth orbit.
Lockheed said the lower-cost launch vehicle will accelerate risk reduction with demonstration missions.
Category: Member News
Tags: ABL Space Systems Dan Piemont Harry O'Hanley launch vehicle Lockheed Martin Member News payload technology Rick Ambrose RS1 rocket