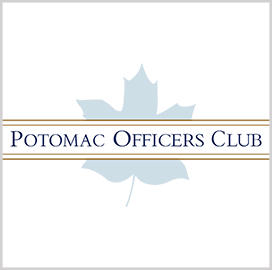 Lockheed Martin
Lockheed Martin Partners With Aerojet Rocketdyne for NGI Contract Proposal
Lockheed Martin and Aerojet Rocketdyne have agreed to jointly compete for the Missile Defense Agency's Next Generation Interceptor contract.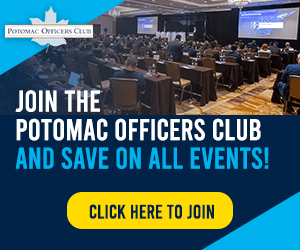 Lockheed plans to provide missile interceptor designed to withstand any environmental conditions while Aerojet is tasked to provide the weapon's main propulsion system. 
Sarah Reeves, vice president for missile defense programs at Lockheed Martin, said the company supports the MDA's vision for the NGI program on account of the cancellation of the Redesigned Kill Vehicle initiative. 
She added that the organization's ground-based midcourse defense system is important to protect the nation. 
"The strength of our team comes from an understanding of how to design and sustain radiation-hardened strategic systems, the application of advanced digital engineering, and unmatched hit-to-kill performance. This includes more than 100 successful intercepts and over 50 successful target missions," she said.
Eileen P. Drake, Aerojet Rocketdyne CEO and president, said the company has provided propulsion on the GMD system since the beginning and is committed to working with Lockheed Martin. 
"Today, we're evolving our propulsion solutions with innovative advanced technologies to improve performance at lower costs," she said. 
Lockheed Martin will soon announce the details of the NGI team, which is composed of GMD incumbents and technology experts. 
In May 2020, the company secured a two-year, $497.3M contract modification to continue providing post-production services for the Army's missile support site for the Patriot Advanced Capability-3 air defense system.
The PAC-3 system is built to shield ground troops and military infrastructure against sophisticated aircraft and cruise and tactical ballistic missile threats.
Also called the Phased Array Tracking Radar to Intercept of Target, Patriot is a missile interceptor developed to counter air-breathing threats and tactical ballistic and cruise missiles.
Established in 1995, Lockheed Martin is headquartered in Bethesda, Maryland, and employs about 110K workers.
Category: Partnerships and Executive Moves
Tags: Aerojet Rocketdyne digital engineering Eileen Drake Lockheed Martin Missile Defense Agency Next Generation Interceptor Partnerships and Executive Moves Sarah Reeves U.S. Northern Command