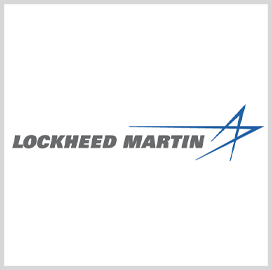 Lockheed Martin Secures $147M Modification for MK 41 Vertical Launching System Components
The U.S. Navy has awarded Lockheed Martin's rotary and mission systems unit a five-year, $147.6M undefinitized contract action modification to a previously awarded contract to provide support for the service's MK 41 Vertical Launching System, a shipborne missile canister launching system that stores, selects, prepares and launches standard missiles and Tomahawk cruise missiles, among others.
The modification requires the Lockheed business segment to procure electronic components for the MK 41 VLS vertical launcher module, a naval suite installed onboard Navy surface combatants, including the CG-47 Ticonderoga-class guided-missile cruisers and the DDG-51 Arleigh Burke-class guided-missile destroyers, as well as other multiple allied Navy platforms.
Work will be mostly performed in Baltimore in Maryland and Fort Walton Beach in Florida through March 2025, DefPost reported.
Lockheed Martin will also conduct work in Waverly, Iowa; Hampstead, Forest Hill and Millersville in Maryland; Dover and Red Lion in Pennsylvania; Chaska, Minnesota; St. Peters, Missouri; Wooddale, Illinois; Plainview, New York; Irvine, California; Roebling, New Jersey; and Sterling Heights, Michigan.
The contract falls under the foreign military sales program, combining purchases for the Navy and the governments of South Korea, Finland and Germany. A total of $29.5M in 2018 and 2019 Navy shipbuilding and conversion funds and FMS funds was obligated at the time of award, none of which will expire at the end of 2020.
Naval Sea Systems Command is the contracting activity.
Category: Contract Vehicles
Tags: contract award Contract Vehicles DefPost Lockheed Martin MK 41 Vertical Launching System Naval Sea Systems Command U.S. Navy U.S. Navy surface combatant