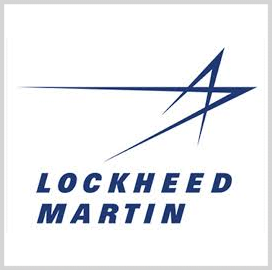 Lockheed Martin
Lockheed Martin to Build GEO Satellites for Space-Based Missile Warning Systems
Lockheed Martin Space has secured a $4.9B contract to build three geosynchronous Earth-orbiting space vehicles and ground mission software in support of the Space Force's Overhead Persistent Infrared next-generation space-based missile warning systems infrastructure. 
The contract also requires Lockheed Martin Space to provide engineering support for launch vehicle integration and early on-orbit checkout for all three vehicles. The award is a modification to a $2.9B contract awarded in August 2018 to start work on the project, the Air Force Magazine reported Tuesday. 
According to the contract announcement posted on defense .gov, Lockheed Martin Space will perform work in Sunnyvale, California, through May 31, 2028. A total of $99M in fiscal 2021 research, development, test and evaluation funds have been obligated for the contract. 
The Space Force said in its budget documents that OPIR will provide an initial warning in the event of a ballistic missile attack on the U.S., its deployed forces and its allies. 
The warning systems infrastructure is envisioned to improve detection and reporting of intercontinental ballistic missile launches, submarine-launched ballistic missile launches and tactical ballistic missile launches, the service branch added. 
The three GEO satellites from Lockheed Martin Space will be accompanied by two polar satellites to be developed by Northrop Grumman. The polar satellites, which are being developed under a $2.4B contract, are expected to finish phase one development by the end of 2025.
Category: Contract Vehicles
Tags: Air Force Magazine Contract Vehicles contract win Department of Defense DoD geosynchronous Earth-orbiting space vehicles Lockheed Martin missile warning systems OPIR satellites