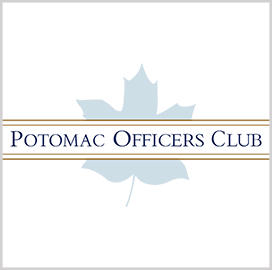 Lockheed Martin
Lockheed Reports Surge in F-16 Orders, Backlog Through 2025
Lockheed Martin has reported a surge in orders for F-16 fighter aircraft after the company nearly halted production several times, according to a company executive.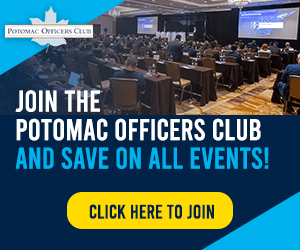 Michele Evans, Lockheed's executive vice president of aeronautics and a Potomac Officers Club member, said the company has a backlog of 130 jets and expects several countries to seal orders. 
"We're up to about 4,600 aircraft delivered and can see possibly getting up to 5,000," Evans, a 2020 Wash100 winner, told Air Force Magazine in an interview.
Lockheed currently produces Block 70 Falcons for Bahrain, Bulgaria and Slovakia at its plant in Greenville, South Carolina, where it moved the F-16 line to free up space at its Fort Worth, Texas, site for F-35 production.
According to Evans, Lockheed is boosting production at Greenville to up to four aircraft a month and has increased its workforce at the site to 400 employees. 
The backlog does not include Lockheed's production in India, where the company is pursuing a contract for a modified version of the F-16 called the F-21. Under the deal, Lockheed would partner with Tata to build 114 aircraft in India.  
Evans added that the company is working under an indefinite-delivery/indefinite-quantity Air Force contract to deliver F-16s to Morocco and Taiwan, as well as future or repeat customers. 
The backlog, according to Evans, is extensive enough to keep F-16s in production through 2025. She said Lockheed is considering further increasing F-16s' rate of production if demand increases.  
Sales of F-16s could also create future demand for F-35, Evans said. "For a lot of these countries, … as we get them capable with the F-16, we believe the next step for many … is future procurement of the F-35," she said. 
Category: Member News
Tags: Air Force Air Force Magazine backlog Block 70 Falcon F-16 F-35 India jet production Lockheed Martin Member News Michele Evans Morocco Potomac Officers Club Taiwan Tata U.S. Air Force Wash100