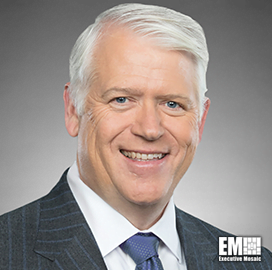 Richard Ambrose
Space EVP
Lockheed Martin
Lockheed Martin's Space EVP Announces Retirement
Lockheed Martin's executive vice president for space, Richard Ambrose, is set to retire on March 1, 2022, wrapping up more than 20 years of service to the company.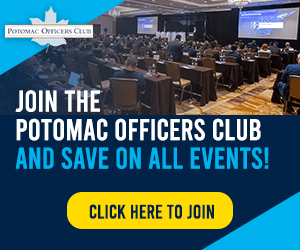 Ambrose, a Potomac Officers Club member and Wash100 winner, will continue serving as Space EVP until his successor is announced. He will then take on the role of strategic adviser to ensure a smooth leadership transition, Lockheed Martin said.
According to his LinkedIn profile, Ambrose leads a $10 billion enterprise that produces advanced technology systems for space exploration, human space travel and global security purposes.
One of Lockheed Martin Space's ongoing projects is the development of NASA's Orion spacecraft. The company is under contract to build up to 12 Orion spacecraft in total, with the first one expected to support a trip to the Moon in 2024.
Additionally, Lockheed Martin Space is working on the National Oceanic and Atmospheric Administration's GOES-R series of geostationary weather satellites. Collectively, the satellites in the GOES-R constellation improve the detection and observation of environmental phenomena that affect public safety, protection of property and national prosperity.
A longtime Lockheed executive, Ambrose also held leadership positions for the company's Information Systems and Global Solutions-National business, and Surveillance and Navigation Systems line of business.
He also served as chairman of the board of directors of United Launch Alliance, a joint venture between Boeing and Lockheed Martin, that has served as a leading launch services provider for the U.S.
Category: Member News
Tags: executive retirement GOES-R satellites Lockheed Martin Lockheed Martin Space Member News Orion spacecraft Richard Ambrose