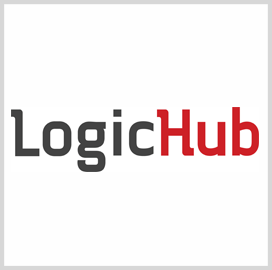 LogicHub
LogicHub to Develop Intelligent Decision Automation Platform Prototype for Air Force
The Defense Innovation Unit has tapped LogicHub, an automated detection and response solutions provider, to build an intelligence decision automation platform prototype for the Air Force. 
LogicHub's iDAP prototype will leverage a machine learning-powered automated alert triage to reduce the response time needed to address malicious activity on the Air Force Network. The envisioned prototype will act as a virtual operator capable of analyzing and triaging millions of cyber-related alerts and events daily with an accuracy rate higher than 95 percent, thus reducing alert fatigue and facilitating the elimination of false positives from the AFNET, LogicHub said Tuesday.
Specifically, the iDAP prototype would enable the automation of the Air Force's response to malicious behavior such as compromised user accounts and endpoints, data exfiltration and insider access abuse. 
According to LogicHub co-founder Monica Jain, the iDAP prototype will leverage the combination of human tribal knowledge and the company's ML-based deep analytics engine to enable accurate decision-making on complex alerts. 
LogicHub developers are designing the ML capability embedded within the prototype to learn from and emulate human expertise. The approach is envisioned to allow users to make accurate and rapid decisions at scale.
In addition, the iDAP prototype will make use of deep detection capabilities by tapping into existing SIEM and Threat Intelligence Platforms. The added capabilities provided by the solutions will ensure that LogicHub's prototype would make highly accurate, automated decisions based on comprehensive event context
The prototype could be deployed to other organizations across the Department of Defense enterprise through a production Other Transaction agreement, LogicHub said. 
Category: Future Trends
Tags: cyber Defense Innovation Unit Department of Defense DIU Future Trends iDAP Intelligent Decision Automation Platform LogicHub machine learning U.S. Air Force