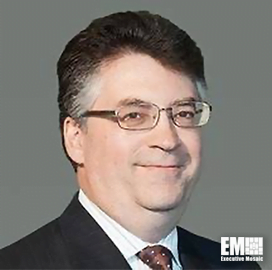 Louis Chabot
CTO
Axiologic Solutions
Louis Chabot Tapped to Serve as Axiologic Solutions CTO
Axiologic Solutions has appointed national security and cyber defense veteran Louis Chabot as its new chief technology officer.
In his new role, Chabot will be at the helm of Axiologic Solutions' technology research, selection, development and tailoring initiatives. He will be responsible for ensuring the integration of new technologies in customer solutions in line with mission requirements across the federal government, Axiologic Solutions said Thursday.
Company President Andy Baratta believes that Chabot is ideal for the CTO role owing to his vast experience in ensuring national security and working with members of the defense and intelligence communities.
Citing the company's proven track record with federal customers and across the intelligence community, Chabot expressed delight in his inclusion in the Axiologic Solutions team and vowed to apply his past experience in artificial intelligence, systems engineering, data science and analytics development to drive future business growth.
Throughout his 30-year career, Chabot has addressed large-scale and complex problems by adopting approaches centered around AI, big data, cybersecurity, cloud computing and high-performance computing.
Previously, he served as the lead solutions architect at Perspecta and the vice president and chief solution architect at ManTech International. He was also an adjunct big data analytics professor at George Mason's department of applied IT.
Chabot earned his bachelor's degree in computer science from Laurentian University. He went on to complete his master of business administration degree in strategy and finance from York University and a master's degree in software engineering from McGull University. He also received a professional software architect certification from the Software Engineering Institute.
Category: Partnerships and Executive Moves
Tags: Andy Baratta Axiologic Solutions cyber defense Louis Chabot national security Partnerships and Executive Moves Research and Development