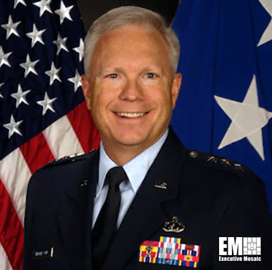 Lt. Gen. John F. Thompson
Commander
SMC
Lt. Gen. John F. Thompson, Commander at Space and Missile Systems Center
Lt. Gen. John F. Thompson is the Space and Missile Systems Center's commander, in charge of the agency's 6,000-strong workforce and $9B yearly budget.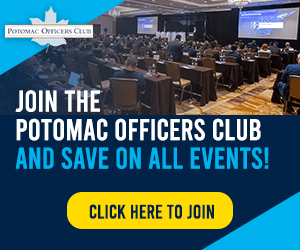 Since taking on the role in May 2017, he has been overseeing the acquisition, design, R&D and maintenance of satellite systems and other related command and control networks, according to his Air Force website profile. 
Thompson's extensive experience includes navigation and timing, missile warning and military satellite communication programs. He also specializes in space superiority, space launch and test ranges, certification for launch and space-based weather initiatives. 
Prior to joining SMC, he served as commander at Air Force Life Cycle Management Center at Wright-Patterson Air Force Base in Ohio. 
He joined the Air Force in 1984, serving in various acquisition, scientific and logistics-related roles, including staff assignments at the Air Force Materiel Command and Air Force Systems Command, as well as in the office of the assistant secretary for acquisitions. 
Thompson also became the chief of the commodities division at Ogden Air Logistics Center in Utah and the chief of the air vehicle division at C-17 System Program Office at Wright-Patterson. He likewise assumed the role of director of propulsion at the Oklahoma City Air Logistics Complex and chief of staff at Air Force Materiel Command in Wright-Patterson AFB. 
He led the 327th Aircraft Sustainment Wing at Tinker AFB in Oklahoma and the 303rd Aeronautical Systems Wing at Wright-Patterson, where he became the Air Force Program executive officer for intelligence, surveillance and reconnaissance.
Thompson also had stints as Air Force Program executive officer for strategic systems, deputy program executive officer for the F-35 Joint Strike Fighter program, and KC-46 program director.
Category: Executive Profiles
Tags: Air Force Life Cycle Management Center Executive Profiles John Thompson military satellite communication MILSATCOM Space and Missile Systems Center U.S. Air Force