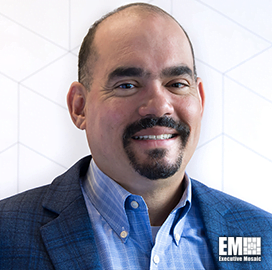 Luis Colon-Castro
Vice President
ECS Federal
Luis Colon-Castro, VP for Navy & Marine Corp Programs at ECS Federal
Luis Colon-Castro serves as vice president for Navy and Marine Corps programs at ECS Federal.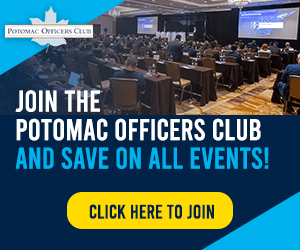 Castro, a Potomac Officers Club member, heads the support in software development, cloud service performance and cybersecurity for the organization's federal agency customers, according to his Linkedin profile.
He is in charge of leading program implementation, contract service execution and customer service management to spur business operations. He is also responsible for organic growth in the Department of Defense segment. 
Castro brings to the company more than 10 years of experience in operation handling, business development and team management. He also specializes in software, cybersecurity, cloud networking and enterprise systems.
Before ECS, he served as portfolio director for mission systems at InfoReliance, a technology service provider headquartered in Reston, Virginia. His responsibilities include managing the company's $60M assets for the DOD and other agency customers.
Castro previously assumed for over seven years the role of vice president for DOD manpower IT systems at CGI, a technology consulting company based in Montreal, Quebec. He grew the group's account to $20M from $8M year-on-year during his tenure. 
Prior to CGI, he was connected to the U.S. Marine Corps for more than 13 years. He served as a deputy program manager for the Marine Corps Recruiting Information Support System, where he supervised the web-based software and engineering systems for DOD's mission operations. 
His career in the USMC includes serving as a team content officer at the 1st Marine Corps District as well as a recruiter, instructor and operations officer at the 6th Marine Corps District. 
Castro earned his bachelor's degree in marketing from the American Public University System and his master's degree in business administration from Averett University.
Category: Executive Profiles
Tags: American Public University System Averett University CGI Federal Department of Defense ECS Federal Executive Profiles Luis Colon-Castro Marine Corps Marine Corps Recruiting Information Support System mission systems U.S. Navy