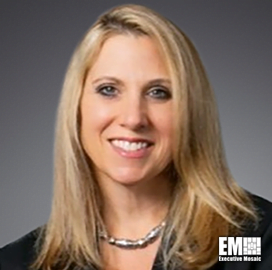 Madelyne D'Angelo,
CHRO,
Riverside Research
Madelyne D'Angelo Joins Riverside Research as Chief Human Resources Officer
Madelyne D'Angelo has taken on the role of chief human resources officer at Riverside Research Institute, where she will lead workforce engagement and retention, diversity initiatives and organization scaling.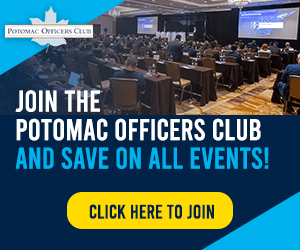 D'Angelo was previously CHRO at SOS International, vice president of operations at InquisIT and VP of human resources at CRGT, among other leadership roles, Riverside said.
According to Steven Omick, Riverside president and CEO and a Potomac Officers Club member, D'Angelo will play a role in achieving inclusive growth at the research services nonprofit.
Other recent hires include Timothy Waltz, who joined Riverside in October as VP of its sensors and systems division. Omick highlighted Waltz's skillset and noted his reputation for collaboration.
In April, the nonprofit onboarded Christine Wang as its director of optics and photonics. Commenting on her potential impact on Riverside, Omick said that Wang will contribute to transitioning technology developments to the field.
Riverside and Leidos recently won contracts worth a total of $79 million to prototype open architecture models for future weapon systems to be used by the U.S. Air Force and Department of Defense.
Another Air Force deal bagged by the nonprofit in 2022 is a $49.4 million follow-on for continued research and development support under the Microelectronics and Embedded System Assurance program.
Category: Member News
Tags: executive movement Madelyne D'Angelo Member News Riverside Research Steven Omick