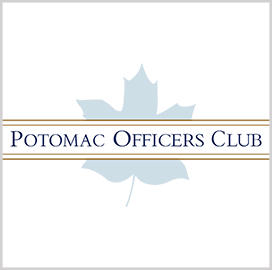 Kimberly Crider
Acting CTIO
US Space Force
Maj. Gen. Kimberly Crider: Future Domain Operations to Depend on Space-Based Capabilities
Maj. Gen. Kimberly Crider, the U.S. Space Force acting chief technology innovation officer and a past Potomac Officers Club event speaker, said the military's plan to establish a command and control network to oversee future All Domain Operations will depend on the command's space-based capabilities.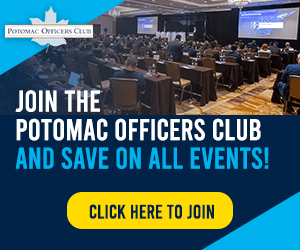 She added that the success of Joint All-Domain Command and Control efforts is grounded in space, an area she considers an "all-joint domain fight," Breaking Defense reported Wednesday.
"Space depends on information from other domains so that we can assure our space assets and we can understand where there might be threats that could impact space coming from other domains, to include the cyberspace domain," Crider said.
Crider was previously involved with establishing the JADC2 and the Air Force's Advanced Battle Management System program tasked to develop technologies for the command.
As the Air Force's former chief data officer, she led the development of the Unified Data Library, a system that extracts data from other sensors and other domains and is the main component incorporated into ABMS' dataONE capabilities.  
"We have it running in a production cloud environment — we have users that are pulling data from the Unified Data Library into their various applications, to be able to understand what's happening in the space domain or other domains," she said.
Crider added that the chief of space operations, Gen. Jay Raymond, a past Potomac Officers Club event speaker and a 2020 Wash100 winner, is currently focusing on innovation as the service branch organizes, trains and equips its forces. 
She also noted that her team is collaborating with Air Force Chief Information Officer and a past Potomac Officers Club event speaker Lauren Knausenberger, and Air Force Chief Data Officer and a past Potomac Officers Club event speaker Officer Eileen Vidrine to ensure "that we've got the right IT infrastructure in place" both for today and the future.
Category: Speaker News
Tags: Advanced Battle Management System Air Force Research Lab Breaking Defense cloud-based environment data Eileen Vidrine JADC2 Jay Raymond Joint All-Domain Command and Control Kim Crider Lauren Knausenberger machine learning S&T initiative Space Force Speaker News Unified Data Library