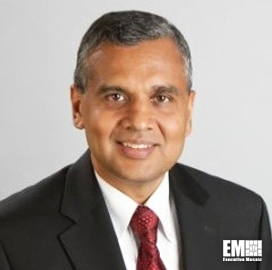 Manish Parikh,
CTO,
CACI
Manish Parikh, Chief Technology Officer and Technology Solutions VP at CACI
Manish Parikh is chief technology officer and senior vice president of technology solutions at CACI International and is a Potomac Officers Club member. Armed with over 30 years of experience, he specializes in developing solutions that meet clients' needs.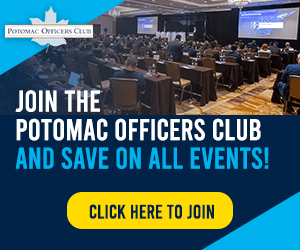 As CACI's chief tech officer, he builds and develops solutions for emerging requirements and develops the company's technical workforce. He also defines and executes technology strategies, oversees the company's independent research and development program and establishes strategic partnerships with technology providers.
He has been with CACI since 2019, according to his LinkedIn profile.
The industry veteran worked at BAE Systems for nearly 6 years before assuming his current position at CACI. He was the chief technology officer at BAE's Intelligence & Security business unit, where he was responsible for developing solutions and creating market discrimination to support clients.
He was also the vice president of business development and strategy at BAE. In this position, he led the execution of new contracts and contract recompetes and was responsible for leading all aspects of business development.
The CACI executive worked at Lockheed Martin for over 14 years before joining BAE. Leadership roles that he held during his stint at Lockheed are deputy VP and director of operations, technical director and senior system engineer and project leader.
He started his career in 1990 as a senior manager of systems analysis software at telecommunications company Comsat.
He holds a master's degree in electrical engineering from the University of Maryland and a bachelor's degree in electronics and communication from Gujarat University.
CACI offers digital solutions, C4ISR, engineering services, enterprise IT and mission support services to defense and intelligence clients. It is headquartered in Reston, Virginia.
Category: Executive Profiles
Tags: BAE Systems CACI International Chief Technology Officer Executive Profiles LinkedIn Lockheed Martin Manish Parikh technology executives University of Maryland