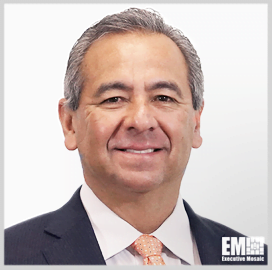 Manny Mora
VP and General Manager
GDMS
Manny Mora, VP and GM for Space and Intelligence Systems at GDMS
As vice president and general manager for space and intelligence systems at General Dynamics Mission Systems, Manny Mora oversees the delivery of solutions that help in the collection, distribution and use of intelligence for the U.S. and allies.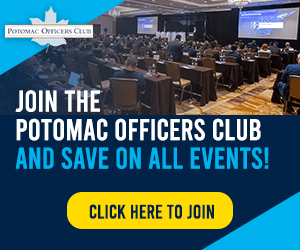 His unit handles the portfolio of space and ground-based systems and products consisting of technological foundations that support critical missions and programs, including deep space exploration and intelligence collection, the company said.
In addition, Mora leads the delivery of strategic programs to customers such as NASA, the departments of Defense and Justice, the intelligence community and various multinational allied partners.
During his tenure, the General Dynamics business unit announced that it partnered with Dedrone, an airspace security company. The collaboration provides GDMS global network access to the IT service firm's drone technology.
Dedrone's technology is focused on the counter-unmanned aerial system segment. Its portfolio combines machine learning software, hardware, sensors, electronic attack methods and other technologies.
The combination enables early warning, classification of and mitigation against drone threats in support of customers in the U.S. military, allied nations, correctional facilities, airports, utilities, corporations and both public and private.
Mora has spent more than 30 years at General Dynamics, serving in various roles of increasing responsibility in management and engineering.
He previously served as senior vice president for strategic business development and sales at General Dynamics C4 Systems, now GDMS, leading the development and implementation of the company's strategies for business growth and global operations. 
Mora also directed merger and acquisition strategies and business development resources to sustain the organization's market leadership in command, control, communications, computing and ISR technologies, products and systems.
Earlier, he was GD C4 Systems' vice president and general manager for battlefield management systems, in charge of carrying out vital technologies and products for tactical networks for the Army, Marine Corps and the U.K. Ministry of Defence.
Mora graduated from New Mexico State University with a bachelor's degree in electrical engineering.
Category: Executive Profiles
Tags: Department of Defense Executive Profiles General Dynamics Mission Systems Intelligence Community Intelligence Systems Manny Mora NASA National Security Space National Security Space Association U.S. Army U.S. Marine Corps