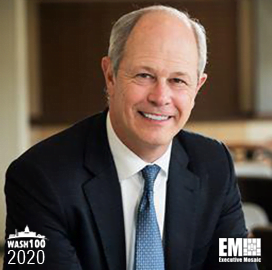 Kevin Phillips
CEO and president
ManTech
ManTech CEO Kevin Phillips to Serve as Board Chairman
ManTech CEO and President Kevin Phillips, a Potomac Officers Club member, has been elected by the company's board of directors to serve as the new chairman.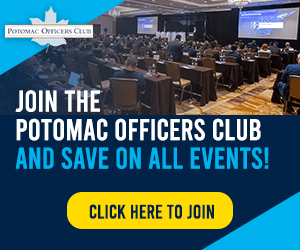 Phillips, who is also a four-time Wash100 awardee, will replace ManTech co-founder and Executive Chairman George Pedersen. 
"George is an industry pioneer, and since our founding he has been and will continue to be a driving force behind ManTech's success. His unwavering commitment to national security, his vision and his many years of leadership have shaped ManTech into a leading mission-focused national security company," Phillips said. 
Phillips has been with ManTech for over 15 years and began serving as president CEO in January 2018. He previously served as the chief operating officer and chief financial officer. 
Before he joined ManTech in August 2005, Phillips served as CTX's CFO for seven years.
Phillips earned a bachelor's degree in business administration, management and operations from William & Mary in Williamsburg, Virginia. 
Pederson will remain a member of the board of directors and will hold the distinct title of chairman emeritus.
"It has been a pleasure for me to see the tremendous growth of ManTech since our humble beginnings in New Jersey as Management Technology, back in 1968, where we started with a single Navy contract to develop war-gaming models for the submarine community," Pederson said.
Phillips called Pederson an industry pioneer and said he will continue to serve as a "driving force behind ManTech's success.
Mantech is an information technology and services company headquartered in Herndon, Virginia. It specializes in cybersecurity, intelligence, systems engineering, test and evaluation, health care, data collection and software engineering, among others. 
Category: Member News
Tags: CEO chairman emeritus executive movement George Pedersen information technology Kevin Phillips ManTech Member News POC member President Wash100 William & Mary