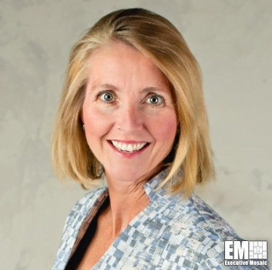 Mara Motherway
Government relations head
Booz Allen Hamilton
Mara Motherway, Booz Allen Hamilton's VP, Head of Government Relations
Mara Motherway is Booz Allen Hamilton's vice president and head of government relations, a role she has held since June 2017.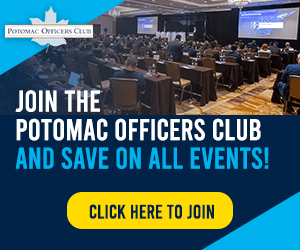 She brings into the position more than two decades of experience in intelligence, acquisition, congressional affairs, business development and organizational design. She leads the unit that maintains the company's relationships with customers in the federal market. 
Prior to the role, Motherway served for one year as a business development executive for the defense and military intelligence business. 
During her four-year tenure, the organization landed a spot on the U.S. Air Force's $950M indefinite-delivery/indefinite-quantity contract to help develop the Advanced Battle Management System to enhance decision-making across all-domain command and control. 
The deal indicates that the company will support the agency's digital transformation using open systems design, modern software, artificial intelligence and machine learning applications for deployment throughout various platforms and domains. 
In June 2020, the Virginia-based defense contractor received a five-year $800M contract from the Department of Defense to provide AI services for the Joint AI Center. 
The agreement stipulates that the organization is tasked to deliver the new technology and other products to JAIC's Joint Warfighting National Mission Initiative to enhance operational performance. 
Before joining Booz Allen in 2016, Motherway was a director for special projects and strategic capture at BAE Systems from 2013 to 2015. For two years, she headed the development of strategies for ISR solutions business and R&D investment on technology, including maritime electronics, mission computers, electro-optical and signals intelligence sensors. 
Earlier in her career, she was a public servant for about 20 years. Her roles included deploying to the Middle East to support combat operations, running the Pentagon Division of the Joint Intelligence Task Force for Counterterrorism, leading the Navy's intelligence operations and overseeing legislative affairs for the Defense Intelligence Agency. 
Motherway graduated from the U.S. Naval Academy with a bachelor's degree in political science. She earned her master's degrees in public administration from Harvard University and national resource strategy from National Defense University.
Category: Executive Profiles
Tags: BAE Systems Booz Allen Hamilton Defense Intelligence Agency Executive Profiles government relations Mara Motherway U.S. Naval Academy