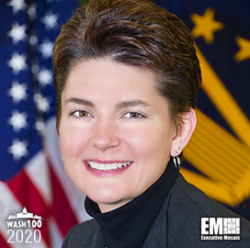 Maria Roat
Deputy Federal CIO
OMB
Maria Roat: Government Should Consider Emerging Tech in Modernization Efforts
Deputy Federal Chief Information Officer Maria Roat, a 2020 Wash100 winner, has urged federal agencies to be mindful of emerging technologies in their pursuit of long-term information technology modernization.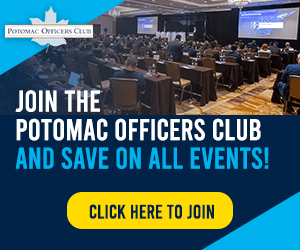 Roat cited the possible disruption of quantum computing, an emerging technology that is widely believed to be capable of invalidating existing encryption methodologies. 
The government should also invest in modern zero-trust security architectures and scalable cloud solutions to allow themselves to take advantage of emerging technologies in the future, Roat said during the Billington Cybersecurity Summit. 
"Even as I'm modernizing some of our old systems, our legacy systems, I have to make sure that our current systems as well are keeping up," she added.
Roat noted that over the past several months of the coronavirus pandemic, federal agencies invested in modernizing systems and bolstering their defenses against increasingly common cyberattacks. 
She added that both the private and public sectors saw a "huge escalation" in cyberattacks because of the shift to telework. 
"How the federal government operated around cybersecurity is really a testament to the maturity of the federal government around networking and its modernization over the last several years," Roat said.
The deputy CIO also warned of the challenges of insider threats involving federal employees who – intentionally or not – post confidential government information on social media. 
Roat also urged employees to be on the lookout for actors misusing their agency's brand or offering fake services, a problem reportedly rampant on Twitter and Facebook. 
"They were trying to confuse the federal government's customers. And this is where every employee in the federal government needs to be aware of that," she said, urging employees to coordinate with their chief information security officer and communications department.
Category: Popular Voices
Tags: Billington CyberSecurity Summit confidential cybersecurity emerging technology Facebook FedScoop IT Modernization legacy legacy system Maria Roat pandemic Popular Voices quantum computing social media Twitter