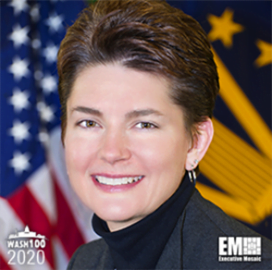 Maria Roat,
Advisory Board Member,
Aquia
Maria Roat Joins Aquia's Board of Advisers
Maria Roat has been appointed to Aquia's board of advisers, where she joins information technology and cybersecurity veterans in providing expert opinion on leadership and strategic growth to company executives and shareholders. Roat, a past Potomac Officers Club speaker and Wash100 winner, is a 40-year industry veteran across military, federal and commercial organizations such as the Department of Homeland Security and the U.S. Navy. According to Katy Chang Craig, Aquia's chief of staff, Roat's experience will be critical to ongoing support work for public and private sector customers, Aquia said.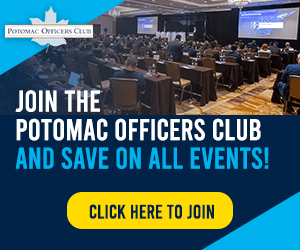 Roat stepped down as the Office of Management and Budget's deputy federal chief information officer earlier in 2022, concluding a stint that began in 2020. She spent time as CIO at the Small Business Administration and chief technology officer at the Department of Transportation.
For a little over 10 years, Roat worked at the DHS. In that time, she served as the first director of the Federal Risk and Authorization Management Program. Her various other roles included deputy CIO for the Director for Administration and chief of staff of the Office of the CIO.
The new Aquia board member was part of the Navy from 1981 to 2007, a tenure that culminated with almost two years as command master chief at the Center for Naval Leadership Mid-Atlantic Region.
Aquia is a service-disabled, veteran-owned small business headquartered in Millsboro, Delaware, that provides cloud and cybersecurity services. Its clients include the Centers for Medicare and Medicaid Services, for which it is constructing online data and security infrastructure.
Category: Speaker News
Tags: advisory board Aquia Federal Risk and Authorization Management Program Katy Chang Craig Maria Roat Speaker News