Maria Roat
Maria Roat Named Deputy CIO of OMB's OFCIO
Maria Roat is set to relinquish her position as chief information officer of the Small Business Administration as she transitions to the deputy CIO role at the Office of the Federal CIO within the Office of Management and Budget.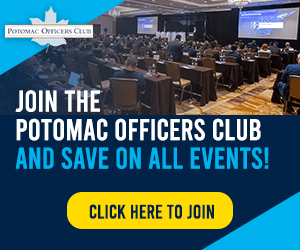 The move to the OFCIO wraps up Roat's nearly four-year career at SBA, where she took on governmentwide responsibilities, including serving as a member of the OMB's Technology Modernization Fund Board. 
Roat is also credited with establishing SBA as one of the early adopters of governmentwide IT funding programs, considering the first working capital fund under the Modernizing Government Technology Act was implemented under her watch, Nextgov reported Tuesday.
In a statement, Federal CIO Suzette Kent acknowledged that Roat's experience and leadership will be critical in pursuing efforts for shaping a secure, modern and data-driven government. 
Roat will fill the role left by Margie Graves, who retired as deputy CIO on Dec. 31. 
Prior to joining SBA, she served as chief technology officer for the Department of Transportation and held a number of executive positions at the Department of Homeland Security, where she dedicated over 10 years of her career. While at DHS, Roat was appointed as FedRAMP director, deputy CIO of director for administration, OCIO chief of staff, chief information security officer, Office of Information Technology chief of staff and deputy director for secure flight development. 
Roat was also enlisted in the Navy for 26 years, having been named as command master chief of the Center for Naval Leadership Mid-Atlantic Region and a member of the Naval Reserve Policy Board.
Category: Partnerships and Executive Moves
Tags: Department of Homeland Security Department of Transportation Deputy CIO IT Modernization Maria Roat Nextgov Office of the Federal CIO Partnerships and Executive Moves Small Business Administration