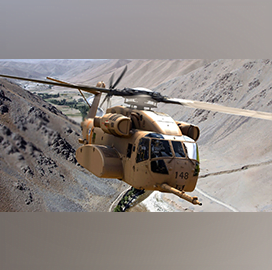 CH-53K helicopter
Marine Corps Official Says CH-53K Heavy-Lift Helicopter Now Operational
Lt. Gen. Mark Wise, deputy commandant for aviation at the U.S. Marine Corps and a former Potomac Officers Club speaker, announced that the Sikorsky CH-53K King Stallion has reached initial operational capability.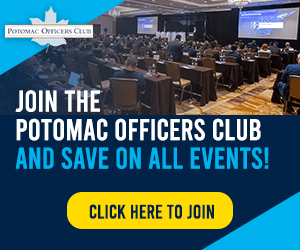 According to Wise, the CH-53K King Stallion is capable of performing heavy-lift missions thanks to developmental and operational testing carried out by Air Test and Evaluation Squadron 21 and Marine Operational Test and Evaluation Squadron 1.
At the end of the tests, the helicopter had flown for more than 3,000 hours over various environments without any mishaps, The Drive reported.
Sikorsky and the Marine Corps worked together to address several issues that were spotted during testing. One of the problems that were fixed was the CH-53K's tendency to re-ingest its own hot exhaust, which led to overheating issues.
Sikorsky and the Marine Corps also redesigned the helicopter's main rotor gearbox due to a problem in the main component that caused the delay of the aircraft's first flight.
USMC wants the King Stallion to be capable of flying over 110 nautical miles and carry up to 27,000 pounds of cargo even in extreme environments. In comparison, the CH-53E Super Stallion can only carry over 9,600 pounds in identical circumstances.
The King Stallion performed its first recovery mission in 2021. It retrieved a U.S. Navy MH-60S Seahawk that made a hard landing on a mountain range near Bishop, California.
Category: Speaker News
Tags: CH-53K King Stallion heavy-lift operations initial operational capability Mark Wise Sikorsky Speaker News The Drive US Marine Corps