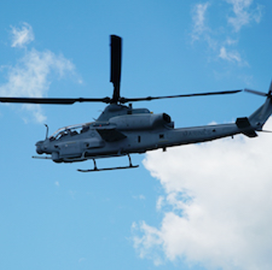 Long-Range
Attack Munition
Marine Corps Seeks to Equip Helicopters With Loitering Munitions
The U.S. Marine Corps is developing new air-launched loitering munitions for helicopters in the Pacific region designed to deliver more lethal firepower and greater range.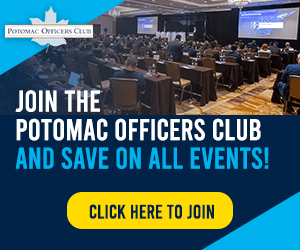 Brig. Gen. Stephen Lightfoot, director of the USMC Capabilities Development Directorate, said current weapons systems equipped on the H-1 platform are not effective in the Indo-Pacific, where battles could be fought over immense distances. The Long-Range Attack Munition effort, which falls under Force Design 2030, calls for a "low-cost, air-launched family of loitering, swarming munitions" that would be equipped on the AH-1 rotor-wing, Defense News reported Monday.
According to Lightfoot, the Marine Corps is already experimenting with long-range, loitering and swarming munitions and expects to field them in the coming years. He explained that the systems are expected to have hundreds of kilometers of effective range and would be operable from ground launchers.
The Marine Corps has been keen on using loitering munitions, stating that they are crucial for improving lethality and reconnaissance. Gen. David Berger, the commandant of the USMC, said in May 2022 that, unlike traditional fires that have limited launch options and predictable trajectories, loitering munitions can be deployed from various functions and can stay airborne for up to 90 minutes before hitting their targets.
Category: Future Trends
Tags: Defense News Future Trends loitering munitions Long-Range Attack Munition Pacific region Stephen Lightfoot US Marine Corps