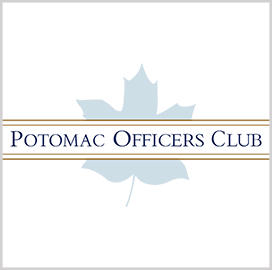 Mark Esper
Secretary
Department of Defense
Mark Esper: US Military to Spearhead AI Use Ethically
Secretary Mark Esper, a 2020 Wash100 awardee, said the Department of Defense has warned adversaries that the U.S. military will use artificial intelligence ahead of them.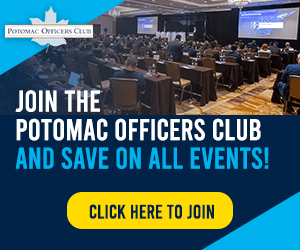 However, DOD officials have reiterated that the adoption of AI technology to harness its power in the battlefield will be done in an ethical way. During the Joint Artificial Intelligence Center's AI Symposium, Esper stated that the U.S. objective to field AI for military use before competitors will happen soon, Fedscoop said Wednesday.
Esper previously said AI would change the battlefield as the nation that is the first to apply it in military operations will gain a significant advantage over others. 
"History informs us that those who are first to harness once-in-a-generation technologies often have a decisive advantage on the battlefield for years to come," he said  Esper based this on his firsthand experience during Operation Desert Storm, when the US military's smart bombs, stealth aircraft and satellite-enabled GPS helped defeat Iraqi forces. 
During the symposium, Esper said the stakes are so high that if the U.S. is not the first to tap AI for military use, the nation risks allowing other world powers with questionable morals use the technology in unethical ways. "We cannot afford to seed the high ground to revisionist powers intent on bending, breaking or reshaping international rules or norms in their favor," he said.
He also announced that one of the new programs that DOD has undertaken to enhance the military's AI development is the planning of complete live tests of AI-controlled warfighting aircraft. The tests will apply AI in a plane cockpit to improve its capability in air-to-air combat.  
Esper, however, noted that the agency is considering the ethics and implications of the said plans. "AI's role in our lethality is to support human decision-makers, not replace them," he said.
Other initiatives he mentioned focused on securing the ethical development and use of AI both in the U.S. and abroad. He said the U.S. will set an example with its ethical principles for the emerging technology and include its allies.  
Next week, the JAIC will begin a 10-country initiative with allies for military-to-military engagements that focus on integrating ethical principles into the AI development pipeline. Esper called the undertaking "AI Partnership for Defense."
Category: Popular Voices
Tags: artificial intelligence Department of Defense FedScoop Joint AI Center Mark Esper Popular Voices