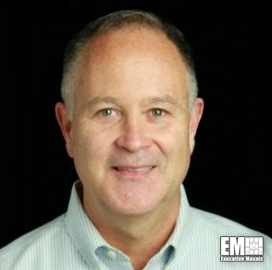 Mark Lewis
DOJ Account Executive
Microsoft
Mark Lewis, Department of Justice Account Executive at Microsoft
Mark Lewis serves as the executive in charge of Microsoft's business with the Department of Justice. He said he supports law enforcement and litigation missions across the department.
Before he took on his current role in January 2020, Lewis served as a client executive at Gartner, according to his LinkedIn profile. Gartner is a research and advisory company that provides information, advice and tools for clients in the sectors of finance, human resources, customer service, communications and others.
Lewis said he provided information technology research and executive advisory services to one of Gartner's federal customers, the Department of Energy.
He said he spent six years as a principal sales executive at Amazon Web Services, establishing the company's federal law enforcement business.
Before joining AWS, he served as a federal sales manager at Quest Software prior to the company's sale to Dell. He said the role was focused on growing the company's business with the Intelligence Community.
Lewis said he also served as a federal account manager responsible for application management, identity management, Windows infrastructure management and product sales with the Department of Homeland Security, DOJ and other civilian agencies.
He said he was previously a federal account manager at Informatica, a computer software company headquartered in Redwood City, California. He also spent four years as an account manager at computer software company Compuware.
Lewis earned a bachelor of science degree in public administration from the Indiana University of Bloomington. He is an AWS certified cloud practitioner, according to his LinkedIn profile.
Category: Executive Profiles
Tags: Amazon Web Services AWS Compuware Department of Homeland Security Department of Justice DHS DoJ DOJ business area leaders Executive Profiles Gartner Informatica LinkedIn Mark Lewis Microsoft Quest Software sales University of Bloomington