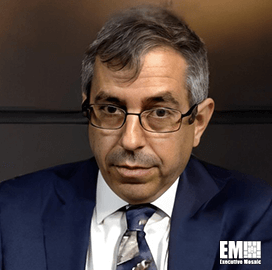 Mark Lewis,
Advisory Board Member,
Voyager Space
Mark Lewis Joins Voyager Space Advisory Board
Mark Lewis, a past Potomac Officers Club event speaker, has joined the advisory board of Voyager Space, a provider of space defense and exploration solutions.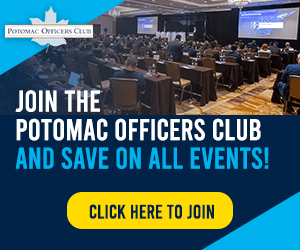 Lewis is an expert on academic research, national security and science, Voyager Space said Tuesday.
In a press release, he said he would utilize his public and private sector background to guide exploration and discovery efforts.
Lewis recently became the first CEO of Purdue University's nonprofit applied research organization, which is focused on national, economic and food security. He is overseeing efforts by the Purdue Applied Research Institute's advanced manufacturing center to develop materials and techniques to improve hypersonic vehicle capabilities.
Previously, Lewis was executive director of the Emerging Technologies Institute, a National Defense Industrial Association think tank. He was also the Department of Defense's director of defense research and engineering for modernization, handling strategic planning to acquire emerging technologies for the military.
Earlier in his career, Lewis served as the DOD's acting deputy secretary of defense for research and engineering and the U.S. Air Force's chief scientist.
Category: Speaker News
Tags: advisory board Department of Defense executive movement Mark Lewis Purdue Applied Research Institute Speaker News Voyager Space