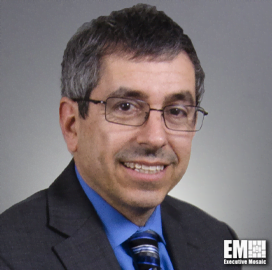 Mark Lewis
Deputy Undersecretary
Department of Defense
Mark Lewis: OSD, NSWC Crane Partnership Opportunity to Develop Hypersonic Technologies
The Office of the Secretary of Defense has partnered with the Naval Surface Warfare Center Crane Division to establish the Joint Hypersonics Transition Office Systems Engineering Field Activity at Naval Support Activity in Crane.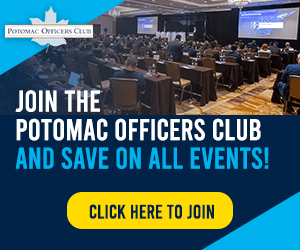 OSD's partnership with NSWC was meant to take advantage of the center's increasing suite of government, industry, and academic capabilities. 
In a virtual event held on Oct. 5, acting Deputy Undersecretary of Defense for Research and Engineering Mark Lewis and JHTO Director Gillian Bussey, announced the field activity opening. 
The announcement was part of Lewis' meeting with Indiana's Tier I research institutions, Purdue University and the University of Notre Dame, organizations that make major contributions in hypersonics R&D and development.  
Lewis said the transition office and its field activity provide a significant opportunity for the Department of Defense. 
"Leveraging the capabilities at NSWC Crane, we cannot only develop effective hypersonic technologies, but we can also develop them affordably at the speed of relevance to our warfighters. Proactive engineering for affordable upgrades is critical to the long-term sustainability of these systems," he said. 
The center has secured substantial DOD investments in test, verification and validation capabilities. The funding includes more than $200M in an underwater launch test complex, a missile technology evaluation facility, an integrated hardware-in-the-loop/software-in-the-loop testbed, and a modeling and simulation laboratory. 
Over 300 personnel at Crane are working to enhance hypersonic technologies along with the enabling capabilities to make them happen.
Rick Davidoff, acting director for the JHTO Systems Engineering Field Activity, said the center has become an essential site in the development of the hypersonics ecosystem, and the announcement is the completion of the workforce's commitment to the initiative. 
"The JHTO Field Activity at Crane will allow OSD to leverage earlier and ongoing investments at Crane to help all three Services improve their hypersonic weapons with more rapid, adaptable, and modular upgrades. Indiana and the larger Midwest will have a long-term, critical role in this important national security mission," he said.
Category: Popular Voices
Tags: Department of Defense Eric Holcomb Gillian Bussey hypersonics Jim Schellinger Joint Hypersonics Transition Office Mark Lewis Office of the Secretary of Defense Popular Voices Purdue University Rick Davidoff Systems Engineering Field Activity University of Notre Dame