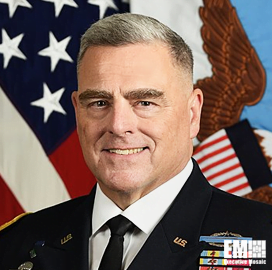 Mark Milley
Chairman
Joint Chiefs of Staff
Mark Milley Suggests Charles Brown or John Raymond May Be Next Joint Chiefs Chair
Gen. Mark Milley, chairman of the Joint Chiefs of Staff, hinted that a top leader from either the Air Force or Space Force will become his successor.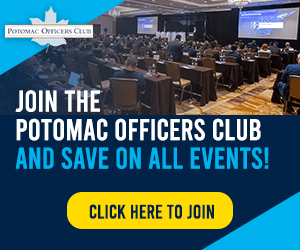 Milley, a past Potomac Officers Club event speaker and four-time Wash100 winner, made the remark during a graduation ceremony at the U.S. Air Force Academy.
He said Air Force Chief of Staff Gen. Charles Brown Jr. and Space Force Chief of Space Operations Gen. John Raymond are the obvious candidates to take his place, the Air Force Magazine reported Wednesday.
The CJCS is the nation's highest-ranking military officer and the principal military adviser to the president, secretary of defense and the National Security Council. The person selected for the role will serve a four-year term.
Overall, there have been 20 military leaders who have been selected to lead the Joint Chiefs of Staff.
If Brown goes on to become the next chairman, he will become the fifth airman to do so, following in the footsteps of Richard Bowman Myers, David Charles Jones, George Scratchley Brown and Nathan Twining.
No Space Force official has ascended to the rank of CJCS, making Raymond the first guardian with the opportunity to hold that role.
Raymond, who is also a past POC speaker and Wash100 winner, was inducted into the Joint Chiefs of Staff exactly one year after the official founding of the Space Force as a military service on Dec. 20, 2019.
Category: Speaker News
Tags: Air Force Magazine Charles Brown Jr. John Raymond Joint Chiefs Chairman Joint Chiefs of Staff Mark Milley Speaker News US Air Force US Space Force